The stage is set. The mics are on. The amps are loud. Let the battle begin.
We are so excited to announce the launch of 'Arts Bar Battle', an event that will see local, grassroots artists share the stage, battling for the grand prize of £1,000. From indie rock to hip-hop and everything in between, the 'Arts Bar Battle' will showcase the incredible depth and breadth of musical talent that Liverpool has to offer. 24 local acts will be carefully selected to bring a wide range of musical styles, ensuring there's something for every music lover in the audience. Entries are now open and you could have the chance to win. https://bit.ly/ABLSignUpNow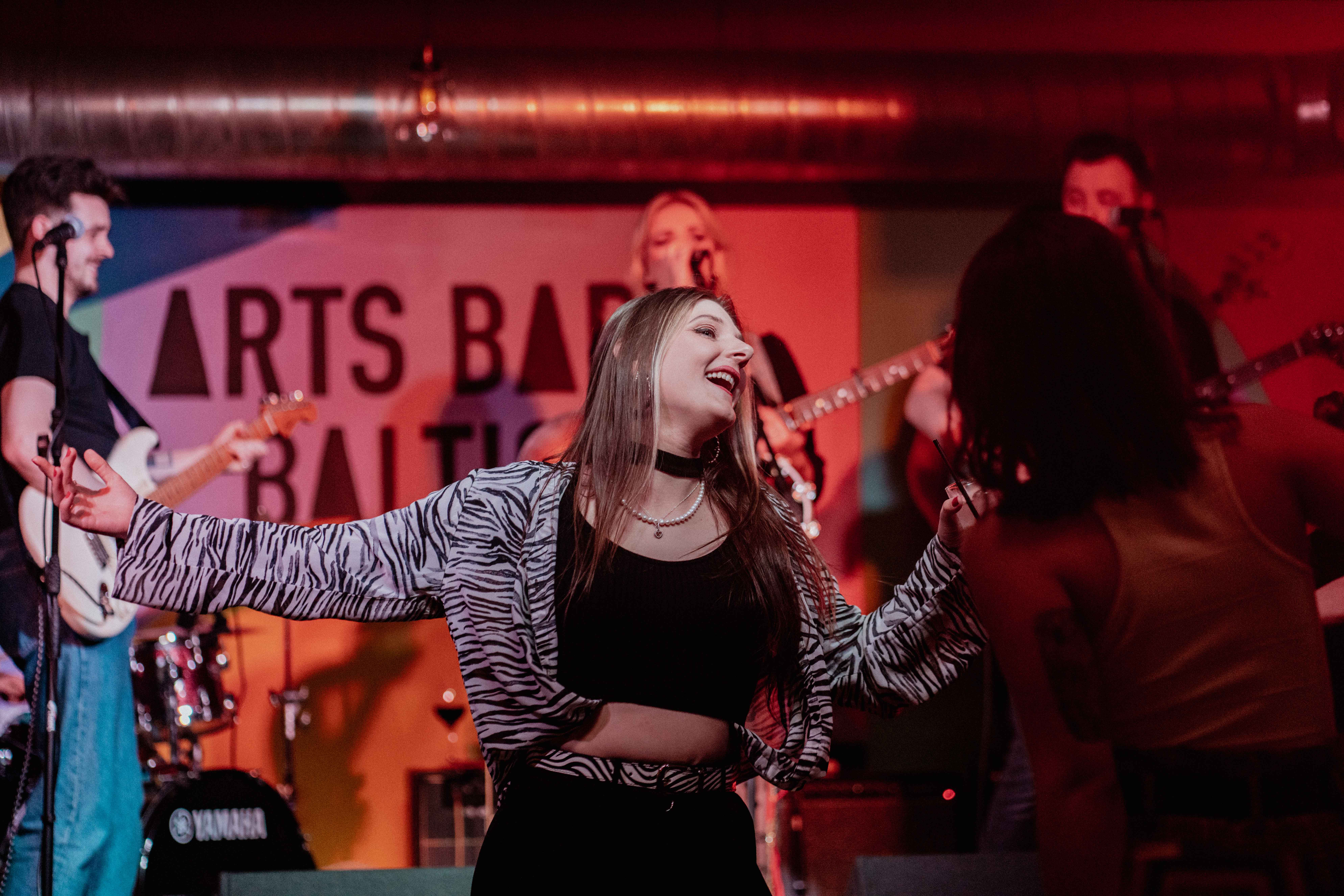 The events will take place across both Arts Bar venues on Hope Street and in the Baltic. Being different in atmosphere, shape and style, this means our winner will have to adapt to the space they are performing in and make their set work for the style of venue they are performing in. Events will start at 7pm and run until 10pm with each artist performing a 30 minute live set.
The platform will run in a tournament style, starting with Quarter finals, starting on the 4th October. The winner will see themselves go through the tournament, making it to the final on the 23rd November and taking home the cash prize.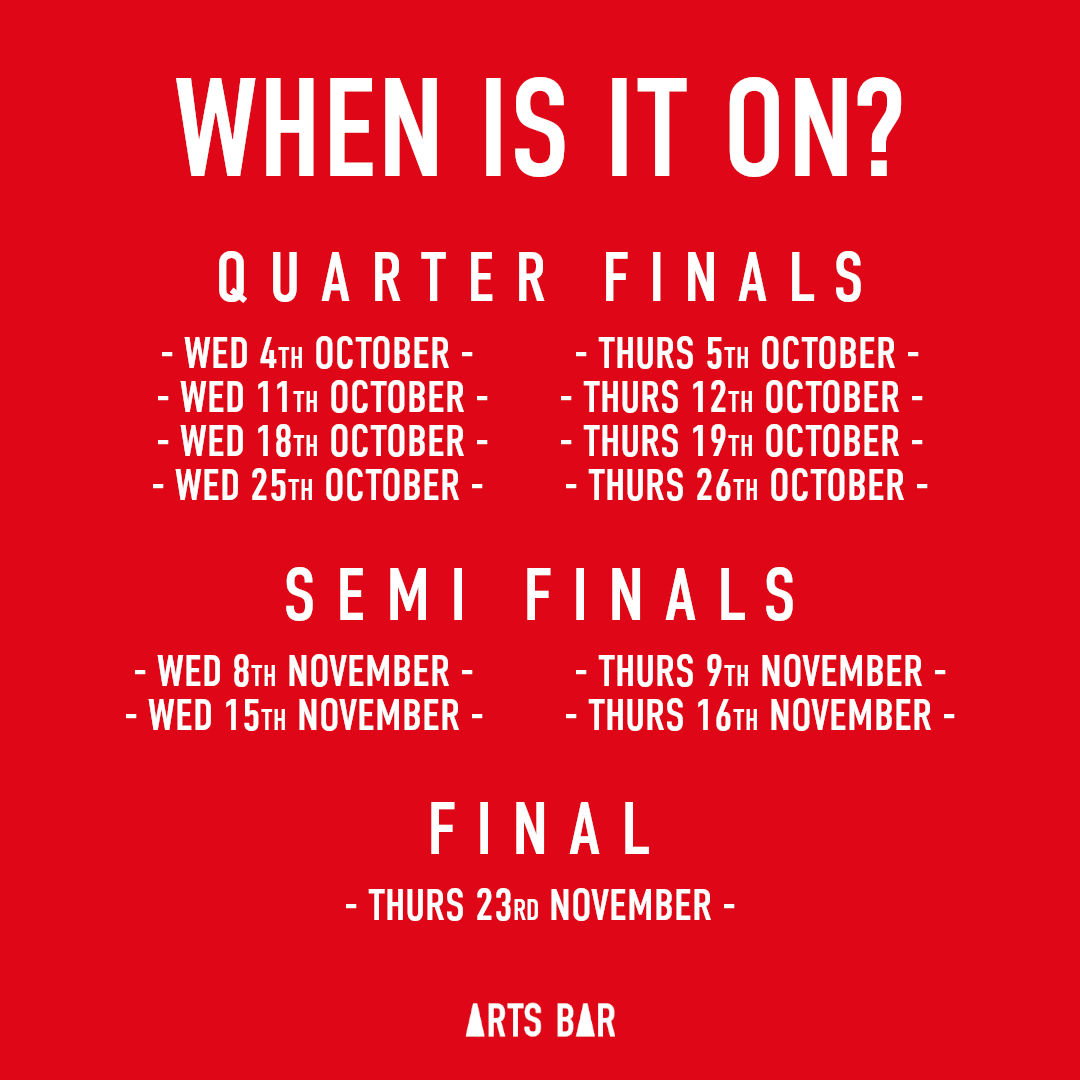 The event is judged entirely on a vote system. Firstly, a link is released 48 hours before your gig with options for which artist to vote for. This gives you ample time to share the link with friends, family and followers to vote for you. This online vote, is then paused after the gig and a total number is collected. The online vote counts towards 25% of your overall vote. The other 75% is an in venue vote, giving the audience the chance to make some noise for you. Audience in the venue will be given the chance to vote for their favourite act of the evening at the end of the show.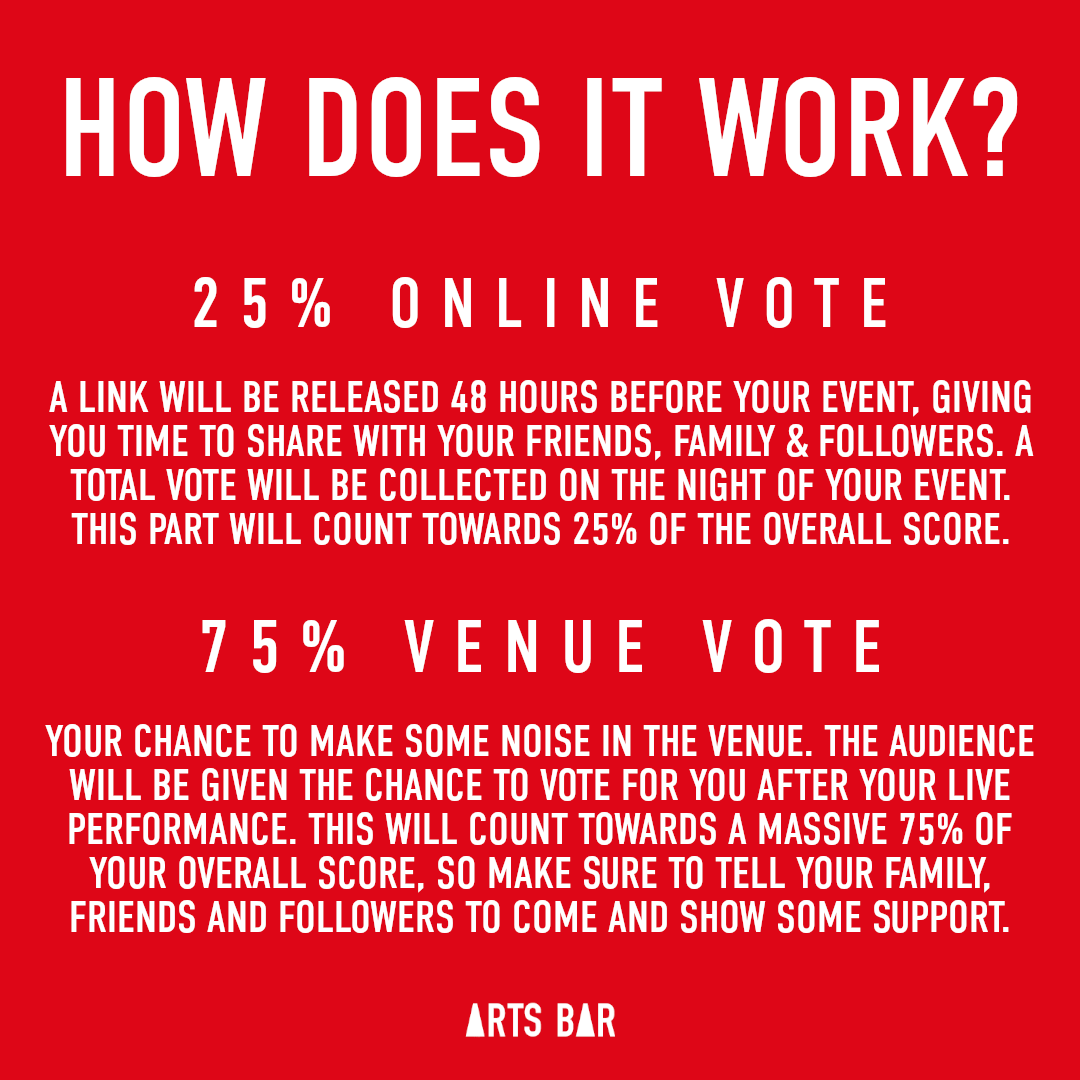 Alex Medlicott from the Arts Bar said; "We are thrilled to bring to life an event showcasing such a wide variety of genres and styles, from some of the best talent in our local music scene. It is a brilliant opportunity for people in the city to discover new grassroots artists and their music. We really want to encourage people to come and show their support, so because of this, entry is entirely free for all audience members. Hopefully, we can see this become a staple event in our hectic schedule every year, giving artists the opportunity to showcase what they do, reach new audiences and have the chance of winning that big cash prize."
Entry is free, so make sure to come and check out as many artists as possible and give them your votes.
Entries are now open and you can apply via the link; https://bit.ly/ABLSignUpNow