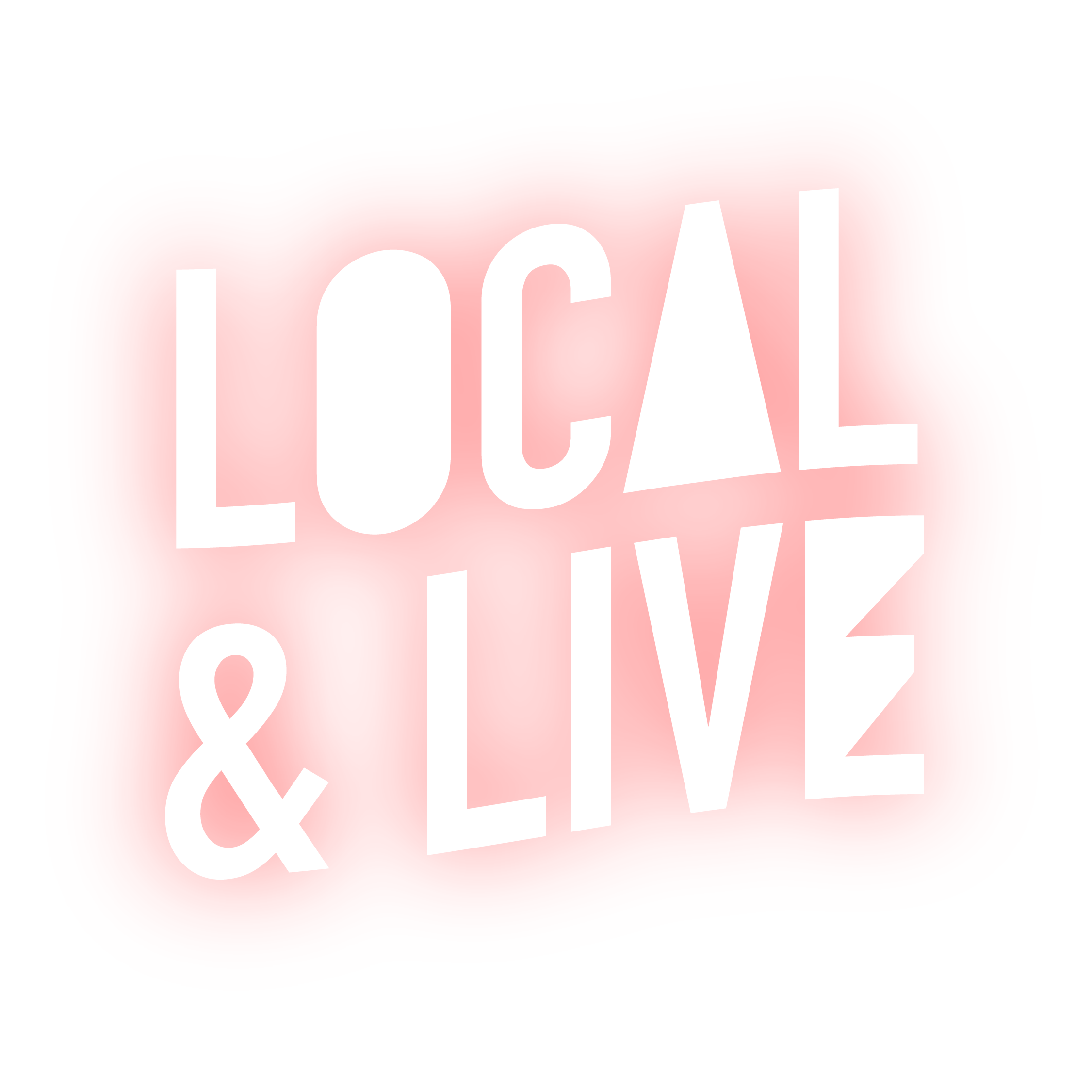 Naila joins us this episode, as we talk about her latest single 'Your Knife', her favourite local venues, and tests out our new game: 'Shuffle Play'…
What have you been up to since the last time we talked, with your previous release last year?

Yeah, so 'Voices in My Head' came out pretty much this time last year, the end of 2021, and at the time I had all these plans of releasing a load of singles consecutively. But when that track came out, it brought out so much more in me, from my sound, to my artist persona, and my whole project took a bit of a turn. So instead of throwing out lots of singles, I thought I'd take time working on that sound, on the live performance, and building an audience that I can come back to and release music for later down the line. I got a band together and we've been gigging everywhere, really, and just tried to figure out what I wanted from my sound and music before rushing into anything. I'm ready now though, it's time!

Going back to 'Voices in My Head', where did this song come from?

This track was an interesting songwriting experience for me, because I was living by myself at the time, having just moved to the UK from Barcelona for a few months, and COVID had just hit. It was a weird time, being 18 in a new culture, new language, and couldn't go home. After feeling trapped, and getting COVID for a second time, I thought I'd use all this time I had to do something creative (and it happened to be around the time of my uni hand-in as well, big up LIPA!). I started by focussing on backing vocal arrangement, and trying to get the lyrics 'voices in my head' sound as if they were actually coming from your head when you listen to it. It just built from there really, creating a narrative around the subject, and it all happened quite easily from there. It really got me creative in a production sense, and pushed me in that area.

Did anything shock you when you moved to Liverpool from Barcelona?

Definitely! My experience here has been based around creative people and the creative industry, and with that I've been to so many gigs, more than I could ever imagine. In Barcelona, you don't go to gigs everyday, there's no gigs in pubs (well there's actually no pubs!), so that's something that I found so interesting when I moved here. People had mentioned it to me when I was thinking of moving here, but I didn't believe it! There's so many opportunities to get yourself out there and showcase your music, and such a good community behind that to help you out.

Any venues that stand out to you?

I definitely have to shout out Jimmy's… I'm currently doing a residency there with the house band in their upstairs venue, but even before that I did a bunch of gigs in their basement venue, and it's always such an amazing atmosphere and energy. The staff there as well are so welcoming; from the sound engineers to the bar staff and managers… they are always so supportive. I can't not mention the Arts Bar as well, I would've given it a shout out even if we weren't currently sat here working with you all! Arts Bar is one of those places where you could be having the worst day, but once you step into there for a bit, you're all fine again. I've never had a bad experience here. I have a lot of love for EBGBs as well, that was the first venue I ever did, and it went very well.

Tell us about your new single, 'Your Knife'!

A lot of songwriters usually go about their songs by reflecting on real life experience and emotions connected with that, and whilst I sometimes use experiences to build on my writing, almost all of my tunes come from concepts and stories that I've made up. This one specifically comes from a quote from Friends when Rachel and Monica are arguing over Ross' new girlfriend… Rachel shouts 'well did my back hurt your knife, Monica?!', and I just remember thinking, that's such a good idea for a song. Immediately after that, the song started building and evolving, and I'm so proud of these lyrics with all their references and nods to different things. After I had most of the song down on piano and vocals, I took it to a producer I always work with, Aneirin (shout out!), and built from there!

The artwork is great as well, how was that done?

Yeah, so when I came to think about the visuals of it all, I realised that the song itself is an angry song, with a violent concept, so it could have easily become quite gory and Halloween style, which I wasn't sure about. So I went back home to Barcelona, and worked with a photographer, fashion designer and graphic designer, and we worked on making a classic, clean artwork that wasn't scary! They even included my handwriting on there as well, which is so cool! It turned out just as I wanted it.

Time to play a game… 'Shuffle Play'! What song would you put on when you're getting ready for a night out?

Reggaeton! A bit of Bad Bunny gets me very hyped. Oh also, Pussycat Dolls – it get's you so ready.

What's your go to karaoke song?

Recently, it's been I Wanna Dance with Somebody, but that's sometimes a bit ambitious! So a safe bet would be Valerie, as well.

What's your road trip banger?

I've been obsessed with 'I Like It' – DeBarge, it just feels like a warm hug when you're on a journey somewhere.

You're having a good old sing song at home, what song have you got on?

Anything Yebba, her tiny desk concert is incredible. 'My Mind' is a good sing along tune.

You're tidying around the house, having a boogy, what's the soundtrack?

Mahalia, hands down.

What songs motivate you?

Lately, I've loved FLO, 'Immature' or 'Not My Job', get me feeling so powerful and ready for the day.
Be sure to check out Naila's live session above, her latest single 'Your Knife' on streaming services, and the full podcast on our podcast platforms! @nailamusic_ to find out more.