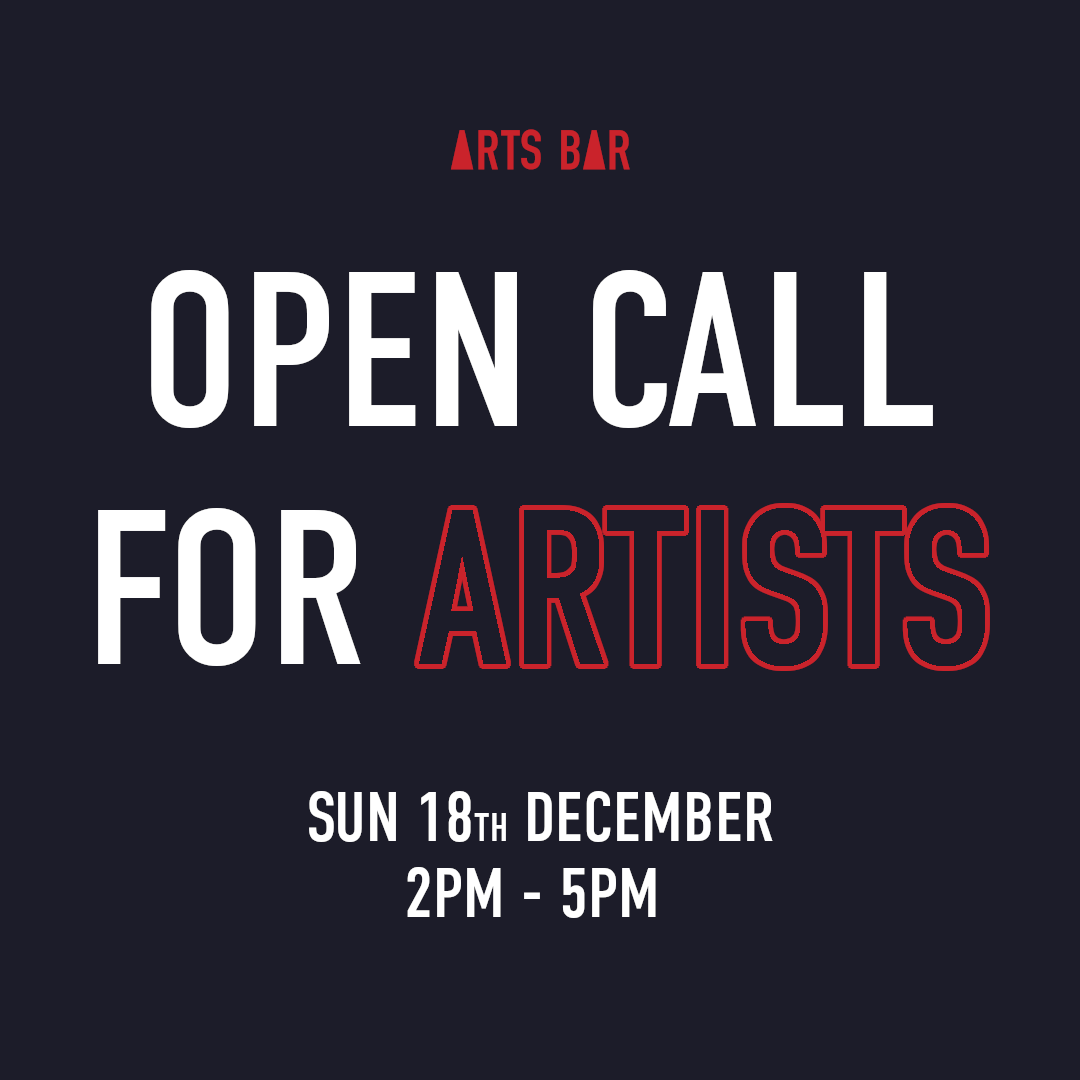 JOIN THE OPEN CALL FOR ARTISTS ON SUNDAY 18TH DECEMBER TO MEET LIKEMINDED PEOPLE, SHARE IDEAS AND DISCUSS HOSTING YOUR OWN EXHIBITION AT THE ARTS BAR!
On Sunday 18th December we are so excited to announce that we will be hosting an event to bring artists together. In a sort of Open House fashion, we will welcome artists to join us to meet likeminded people, link up with the Arts Bar team, share ideas, see the venue, discuss events and the potential of running their own exhibition in the Arts Bar.
The team, now joined by the wonderfully talented, Laura McCann, are looking forward to an exciting 2023 filled with many unique exhibitions. Laura had great success running last months exhibition featuring work by 'Drink or Draw', otherwise known as Tony Winterbottom, a sketch artist based in the North West. Tony began sketching in rehab, he found it was a good way to express himself and it gave him a new focus to fill the void left behind by alcohol addiction. Now three and a half years in to his sober journey, Tony's work sells globally and some portraits are even owned by the famous faces he has immortalised on the page. His exhibition was a huge success, seeing many people travel across the North West to see his work in the flesh. It consisted of a curated selection of musical icons who have made an impact on Tony's life. Each of the pieces has a special meaning to Tony, from Ronnie Wood who's own story inspired him, to the illustrated pieces of opera that helped him through the hardest times.
2023 will see our exhibitions follow a focus, giving us the opportunity to highlight issues, raise awareness and celebrate people. January will focus on mental health awareness, where we hope to use art as a vehicle to promote positive mental health. International Women's Day will be the focus for the month of March, where we are excited to see many different female artists work together to host a unique and powerful exhibition. We will celebrate PRIDE month with our LGBTQ+ community and shine a light on LGBTQ+ artists who want to showcase their work. Other exhibitions will celebrate work by artists we admire and offer a platform to those who have never had the opportunity to exhibit their work before.
We are so excited to see familiar faces and to meet new ones too. We would love to hear from you so if you would like some more information please don't hesitate to contact us on social media or email us on; info@liverpoolartsbar.com 
If you're interested, make sure you're free on Sunday 18th between 2pm and 5pm to have a chance to connect with other artists, share ideas, see our venue, meet our team and discuss holding your own exhibition here. If you can't make it but you would love to get involved, get in touch via email and we'll get a meeting in the diary.