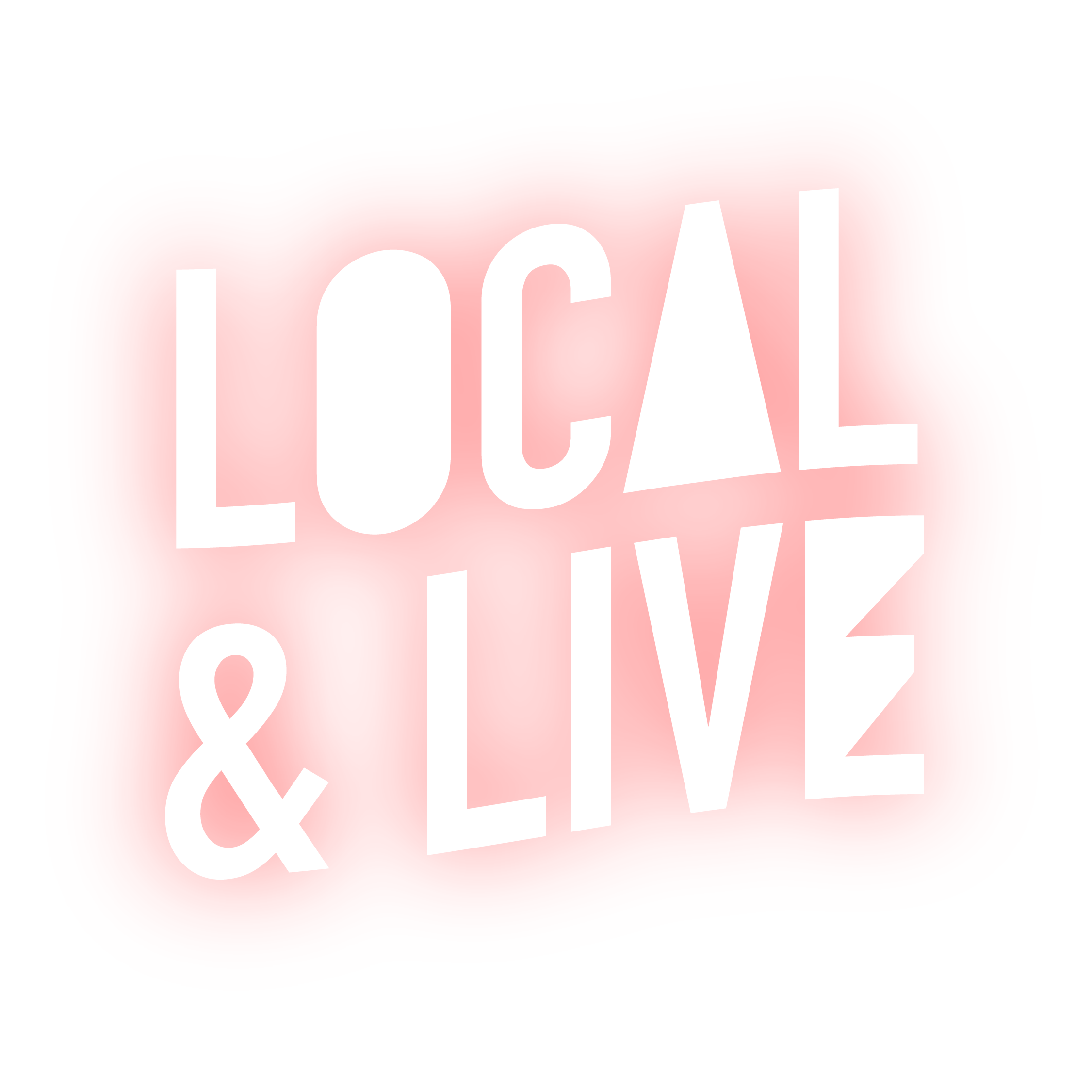 This week we had a band which you need to get your ears wrapped around, if you haven't already. More in Luv are a high-energy band who we've had the pleasure of seeing a few times live (supporting Tilly Louise and Bandit to name a few), so needed to get them on-board the Local and Live train.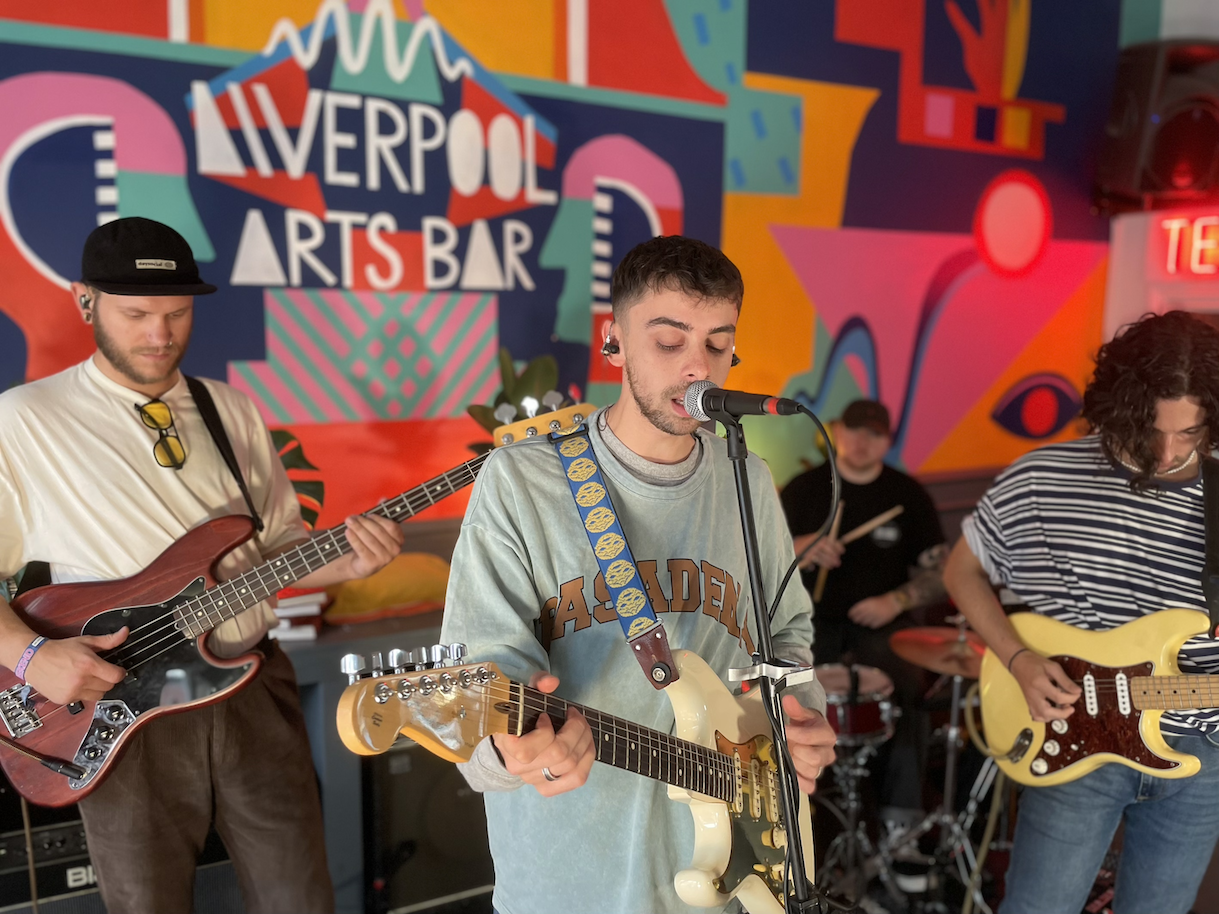 They treated us with three live session tunes, as well as the usual podcast chat as well, which you can find here. Their first live song, 'Living for Two' oozes pop and personality, with reassuring lyrics and laid-back feel similar to that of Easy Life and Will Joseph Cook. This live version that they performed for us was a great example of what the band are about, with tight arrangements and sleek stage presence. Next up they gave us 'Someone Else', which brought the live gig feel to it, despite having no audience for the session! Whack on this song if you're craving that sticky-floored, cheap-pints gig feeling, and be prepared to have that chorus going round in your head for days after. The final song of the session, 23, is their latest single which came out on 26th August this year, so go stream it if you haven't already! Inspired by early-00s tunes, this nostalgic tune was just as great live as it was in the single, so go check out the live session, and catch it at their upcoming gigs, which we will discuss a bit later on…
How have things been going for More in Luv? What have you been getting up to?

We've just been writing, mostly! We've got a ridiculous catalogue of tunes, we didn't expect we'd ever get this many down to be honest. Need to do something with all of them now… keep an eye out I guess. We've been doing a few gigs as well, played The Finsbury in London, and supported the lovely Tilly Louise with her mini headline tour in Kitchen Street (Liverpool) and Retro (Manchester). Shout out Tilly Louise, R Kid.
I've seen you've been nominated for an award as well?

Yeah so 'Living for Two' was nominated for Song of the Year at Sound Music Awards, which you can vote on now at www.soundmusicawards.com/vote! We're up against some pretty tough competition, some big boys on there, but stick up for the little man! All sick, local artists, a load of scousers in there as well, so go vote for Living for Two if you haven't already!
You seem to be getting onto loads of gigs at the minute, any unlucky gig stories worth mentioning since the last time we spoke?

Danny (drummer): The Tilly gig has a fun story… so at our gigs we run our backing tracks through the SPD out to the audience, as always. Obviously there's a click track going into my ears to keep us in time, so that stays in my ears, and the rest goes out to sound. Issue was that the click track wasn't coming through to my ears, so all of us were panicking for like half an hour, not being able to get it to work – the sound guy must've hated us. I swapped the wires round just to check, and then the click track started going out to Front of House, out to the audience! We were so short of time that we were going to have to just leave it like that, have the endless click being played out for everyone whilst we play the tunes! I was convinced everything was fine with my setup, so I wasn't sure what was going on. Turns out I hadn't turned the volume up, so quietly turned it up, and it was magically fixed! Wasted our soundcheck, but was a great gig still.
If you could all swap roles for a day within your band, which part would you pick?

Danny (bass): So I play bass now, but I'd play anything but singing, because no one wants that!
Danny (drummer): I drum in this band, but I can play guitar as well so I'd love to do that. Shred it everywhere I went. If I could sing, I'd do that as well, wouldn't have to carry anything around.
Mike: I'm the front-man… I'd probably drum, purely because you get to sit down! It looks so much fun as well, everyone always comments on how much fun Danny has at each of our gigs.
Joey: I think bass would be fun – I'd just want to slap it the whole way through. I'd also want to swap with the audience and be them for a gig, stand back and watch it all on stage. Merch stand would be fun as well, anything where I can just judge us on stage.

How does the songwriting work for you all?

We mostly build from really bad voice notes, to be honest. One of us will get an idea and just send a voice note over, and go from there! 23 is a good example of that, Joey sent over a very hungover-fuelled voice note after listening to some 00s tunes, and then it became the single we've got now. We go back to old ideas as well, and bring them all together to make a new tune.

Any gigs coming up soon that we should know about?

Yeah, in fact we've got our headline on Bonfire Night this November at Jimmy's! We've got a few tasty local supports that are going to be announced soon, so keep your eyes out for that. 5th November, £8 a ticket, free bev with your ticket! If you've got plans for bomby night, those fireworks finish by like 7pm anyway, so come down to us afterwards! They are bad for the environment and scare your dogs anyway, so come to us instead.

In terms of releases, anything lined up for the future?

Just trying to figure out the timings, really… we've got two that are pretty much good to go, just waiting for the right moment. Maybe thinking about an EP, only maybe, it all just depends. This headline is our focus at the minute, ending this year off on a high, and then guess we shall wait and see.

You can catch More in Luv LIVE on 5th November at Jimmy's, and be sure to check out their latest single '23' as well. Listen to our podcast (episode 9) to hear more conversations with More in Luv, and of course the live session.