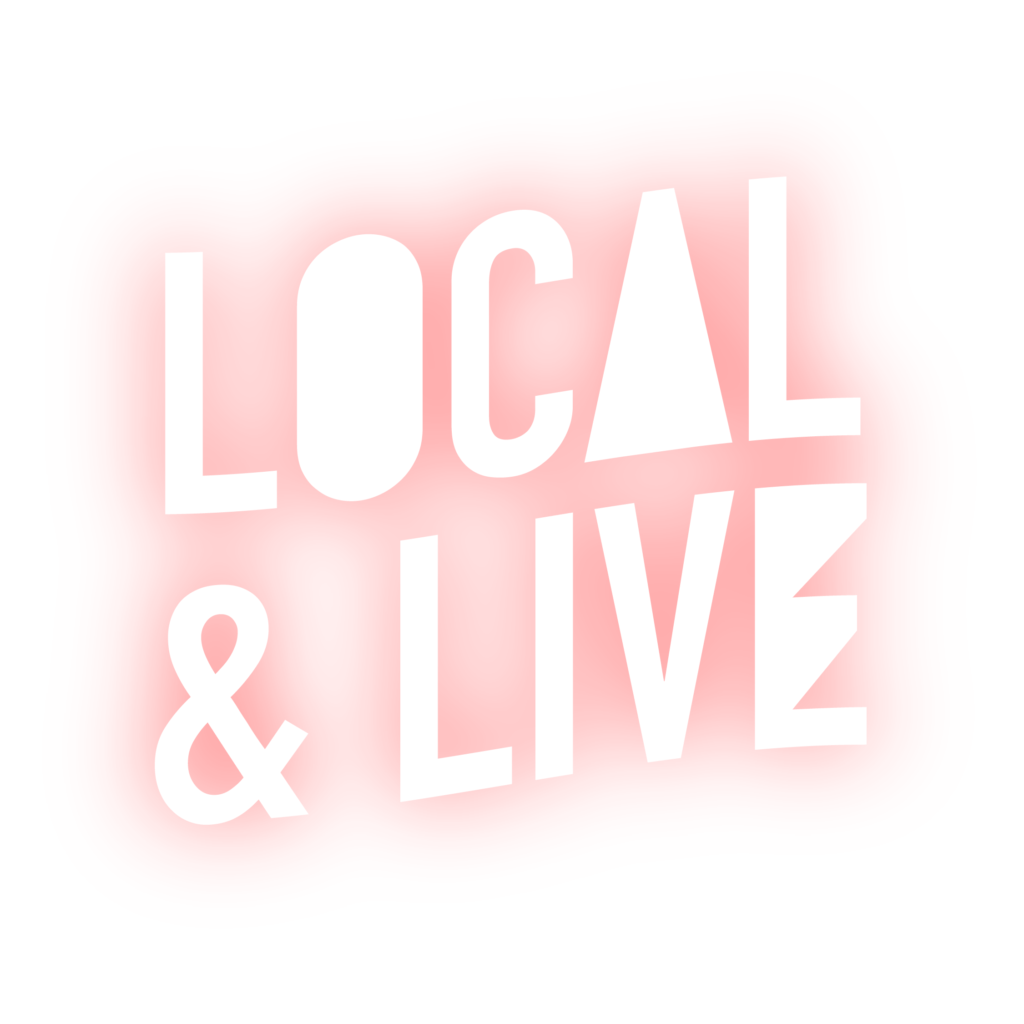 After Simon Dale's delicately beautiful performance last week, we thought we'd bring you even more talent this week with local band Hushtones, who have been a huge part of the North West music scene for years now. After the release of their album 'Greetings from the Other Side' last year, and follow up singles 'Whiskey and Winter' and 'Stranger', we thought we'd have a catch up with them on what they are up to at the minute, and of course throw in a live session with them as well.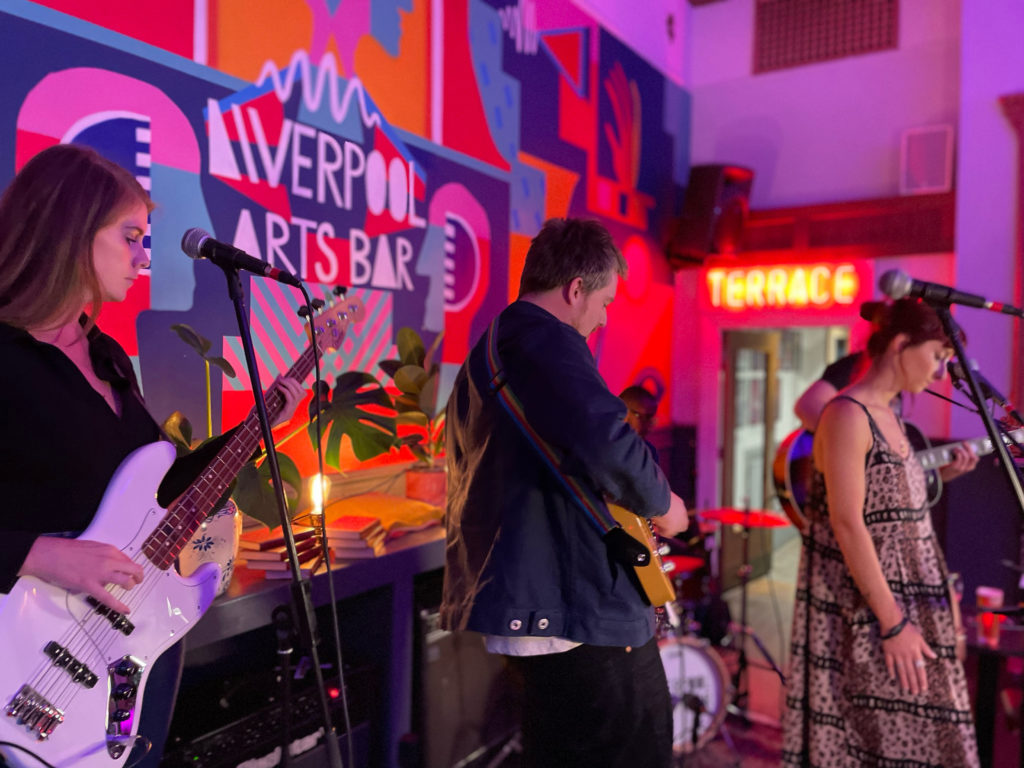 They kicked off the live session with their latest single 'Stranger', which is no stranger (lol) to an infectious chorus and a well-crafted arrangement, both staples of the Hushtones Sound. This track is all about growing up and growing apart from friends due to busy lifestyles; not having time to see someone, something everyone can relate to in different situations. Hushtones then hit us with their second track, 'Lightning', which again is a new tune from them (acoustic version can be found on streaming platforms). Haunting vocals start off the track, which gives you a chance to fully appreciate each member individually, and hear each authentic voice come together to create a powerful opening. Then the full arrangement kicks in, melted together with the gorgeous harmonies we were introduced with at the start. This tune is a look into the future; not dwelling on the past – almost an answer to previous song 'Stranger'. Finally, they treated us with crowd-favourite 'Greetings from the Other Side', which sums up the Hushtones Sound perfectly. As the title track from their 2021 album, it was great to hear the live version of this which shows off even more of their personalities than the released track itself, which was hard to beat! Check out their live session below, as well as the chat we had with them…
We last caught up with you at the end of 2021, just after the album release and around the time of Whiskey and Winter… How have things been since then?

Mick: We've been writing tracks for a second album, which is actually pretty much ready to go now, just need to get going with the recording! Don't really know when that's going to be yet, but a good start!
Martha: Yeah, we've just been writing constantly, that's just all we seem to do. We've got more than enough for another album, maybe even two.
Mick: That's kind of what happened with the last album as well, we had way more songs than we needed, and those tunes that didn't make it will never see the light of day again!
Before we move onto the new tracks and future songs, what was your favourite track from that album, 'Greetings from the Other Side'?
Martha: My favourite would be 'Wild', it's just got so much energy! I love the melody as well.
Mick: I like 'In Your Head' – it's a bit different to the rest of it, the only proper acoustic tune on there.
Abe: Mine's 'Alone Again', because I remember writing my part whilst in bed! I was on my laptop during lockdown, it was a lot of fun! It changed by the time we ended up recording, but writing it in a different environment was what made it one of my favourites.
How do you usually go about writing all of these tunes? 
Martha: It's kind of evolved over time really – we used to bring a skeleton of a song to the room and latch stuff on, but now I'd say it's a case of Mick and I (who've devoted ourselves to the songwriting), who will sit down in our practice room with the focus of writing a song. We will pretty much arrange it from that.
Mick: More often than not, one of us will have an idea to begin with, and then all come together to finish it. Martha and I will bring the back-bone of it, and then everyone will write their own parts to it, and harmonies and that.
Do you ever listen back to old demos?
Mick: I like the majority of the old demos we've got, to be honest! There's something charming about them all.
Martha: Yeah, there's definitely some charm in there – because it was such a long time ago, I look back and think 'ahhhh bless us'! No one just picks up their instruments and works straight away as a band, you've all got to go through that period of trying out different things.
Has there been a point in your journey where you thought 'wow there's actually something here' in terms of making Hushtones a reality?

Martha: I think it was probably when Joe joined, around the time of the Skeleton Coast Festival… 2019 I think? That was a really good year for us.
Abe: Yeah I think that point was great, I also just loved these guys before I even joined the band! I met them at an open mic night that I was working on, and was very impressed. No intention of ever joining the band, just sitting back and enjoying it. Then I just kind of walked into an easy deal and joined myself!
If you could all swap roles in Hushtones, what would your ideal instrument be to play?

Abe: Something less heavy – less things to carry! I never thought it through when I started drums.
Mark: I quite enjoy playing the bass parts when writing, so would like to give that a go for sure.
Martha: I'd love to play guitar, I want to get better at it. It looks way cooler as well!
Onto all the gigs you do, you seem to be going everywhere! 
Mick: Yeah, it doesn't feel like we are that busy, but looking back on the stuff we've done, we are much busier now than we ever have been! It's a crazy lifestyle – we did a gig in Brighton which was 6 hours there, soundcheck, play, and then 6 hours back, felt so weird. It was a laugh doing that, but it's much better splitting it all up. We played Edinburgh a few week's back, and the venue had an apartment attached to it! It had six beds, it was outstanding. Bannerman's, shout out to them!
Abe: We all travel round in Joe's Dad's van as well! He volunteers to drive us round, bless him.
Martha: Yeah, shout out to John! He absolutely loves his music though, he's so passionate about it all. Sometimes I feel like we are the new Scooby Doo gang, in our blue Mystery Machine!
In terms of singles and releases then, what have you done since we last spoke?
Martha: So since the album, we've mainly been cracking down on the demos ready to show people. One of the demos we did, 'Stranger', we liked that much that we ended up going back into the studio to release it as a single as well. We also did 'Lightning' as well, which we actually recorded as a full band, but then we listened back to it with just the vocals and guitar and thought that'd go down well as well.
Did any songs change much in the process of writing them/recording them, and then bringing them to the stage?


Martha: I think it's definitely a different experience seeing us live…
Abe: It's the energy, not so much that the parts are different or anything, it's the energy we give performing it that's different.
Martha: Yeah, we really do vibe off each other, it's one of my favourite things to do in the world – play with Hushtones. On the stage, with me pals, nothing beats it.
You can catch Hushtones LIVE on Friday 16th September at St Bride's Church, and be sure to check out their latest single.  Listen to our podcast (episode 8)  to hear more conversations with Hushtones, and of course the live session.