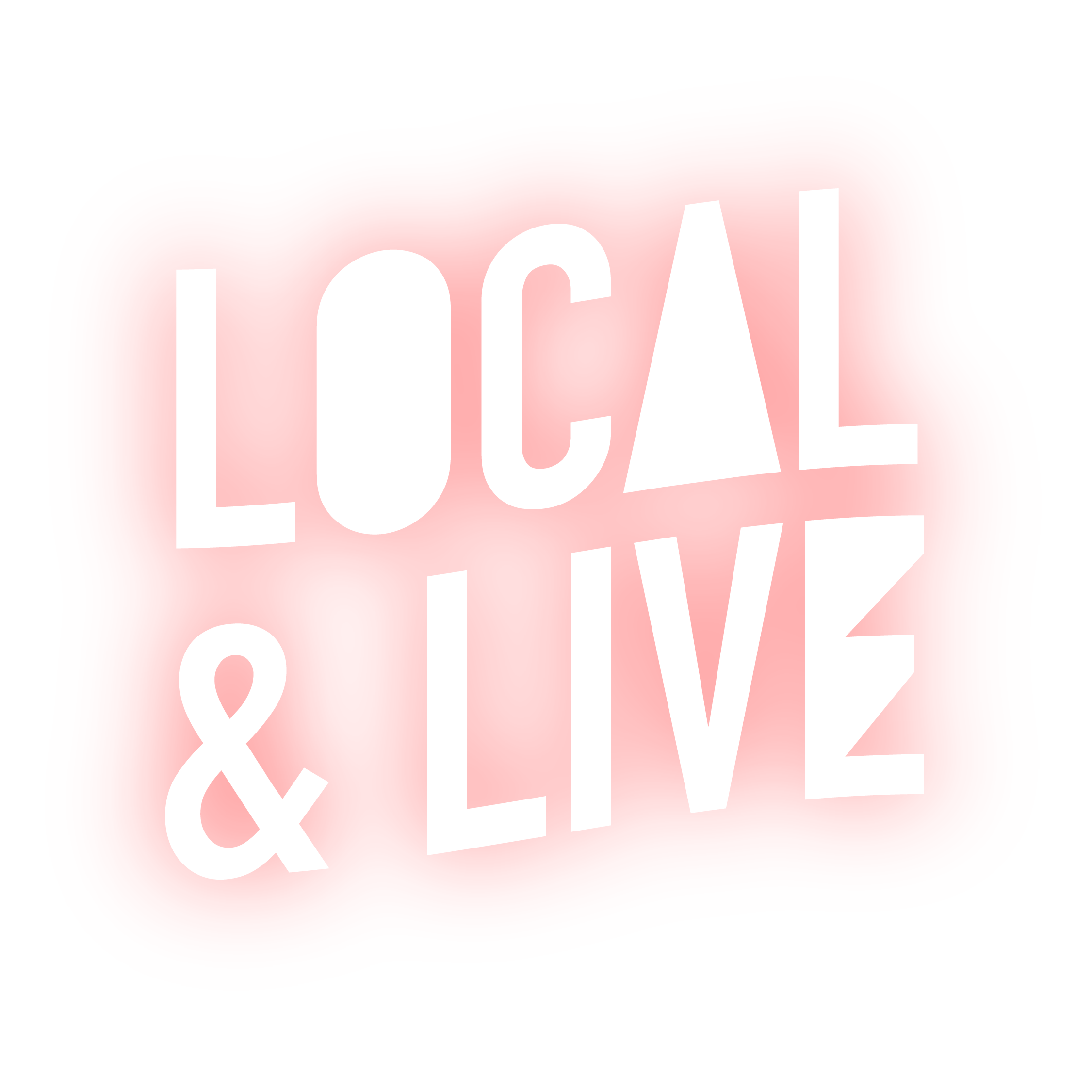 We had the pleasure of welcoming Simon Dale in this week for his go at the Local and Live Sessions, and once again we were not disappointed. Simon kicked off the day with the live session of his gorgeous new track 'Rewind'. This magically intimate tune is yet to be released, but after only hearing it once, it was already stuck in my head. With its rippling guitar and beautifully crafted harmonies, it's the perfect soundtrack to the well-deserved reflective, rainy weather we've been blessed with these past few weeks. Go and treat yourself to the live session version today, and get ready to experience the full single, coming out on 9th September. We then grabbed Simon for a chat, asking him about all the projects he's working on, future collaborations and many a gig story in-between!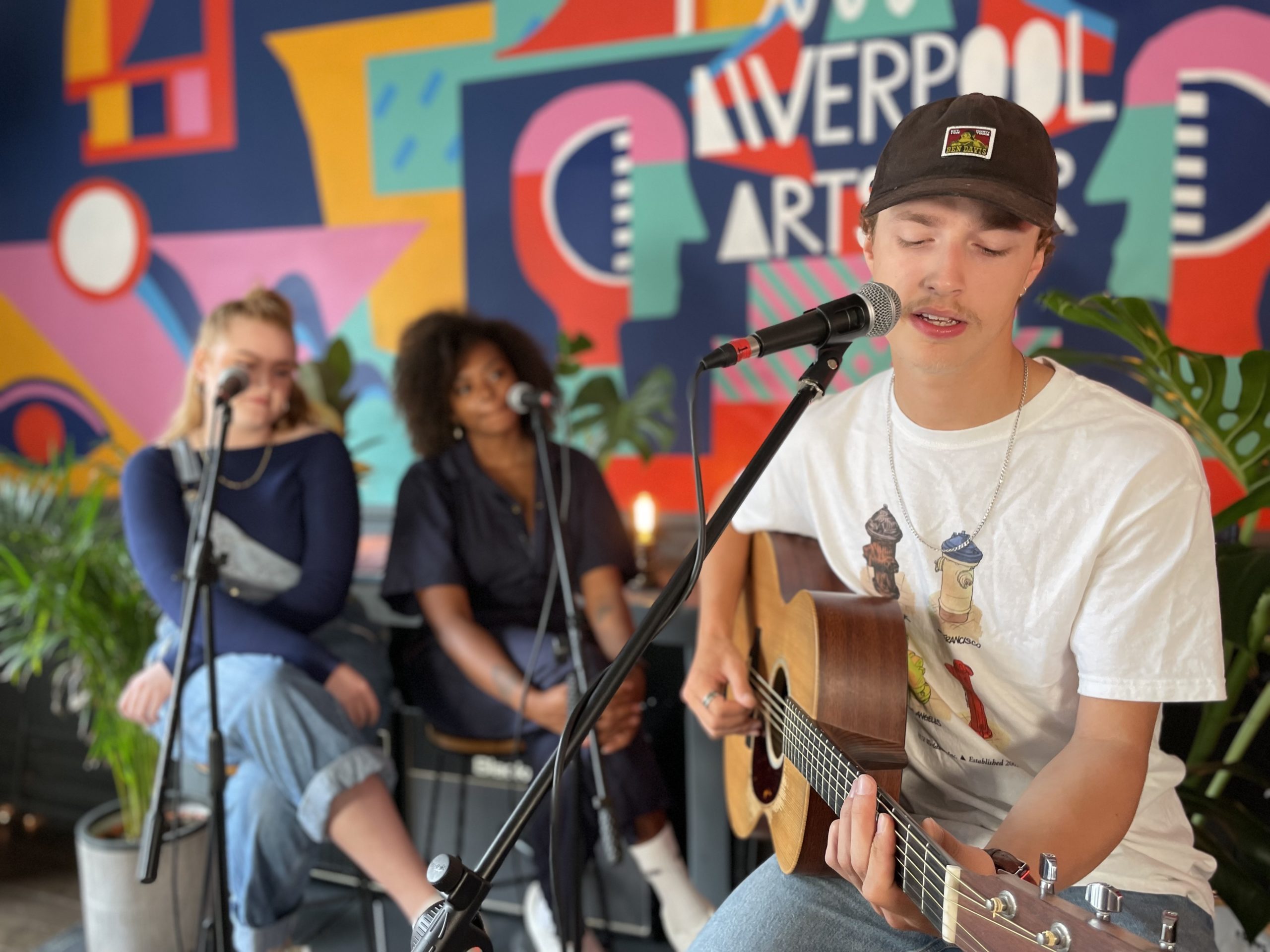 How would you sum up the 'Simon Dale' sound? What is it in your tunes that makes it yours?
Fundamentally it's just things that sound nice to my ears, but I think that's a given as I wouldn't write it otherwise! It's definitely got that singer-songwriter/soul vibes; when I first started I had no clue what I was aiming for. I'd try and squeeze in everything that I enjoyed music-wise into my songs. Over time I got to understand my sound a lot more, and found that I could still be interested in different styles, but didn't always have to try and put it into my own sound.
That's really interesting, and definitely the case for a lot of artists I'm sure! You said you focus on the singer-songwriter/soul sort of music, but are there any artists that you absolutely love to listen to that wouldn't feature in a song of your own? Any guilty pleasure type artists?
I absolutely love Jordan Rakei, he's got like three different singing voices, he does this gorgeous head voice, and then a mumbly spoken type tone, and then obviously his low, soulful voice – I love that whole vibe. I wouldn't put those tones into mine, but definitely love listening to it. Again, same with Madison Cunningham, I love her tunes so much, but wouldn't dare try to re-create it. I'll be writing a tune and maybe attempt a groove which she uses, but it never usually works. It needs to be framed, not copied.
On the flip side then, which artists would you say you do take inspiration from musically? Any that stand out?
The first album I bought was Stadium Arcadium, and then American Idiot, so I guess a lot heavier than you'd expect – Linkin Park as well, I loved. My dad, on the other hand, was really into jazz growing up, so that definitely inspired me. Songwriting-wise; James Taylor, Carole King, Joni Mitchell – I love that area of music, and what it stood for at the time. John Mayer I guess, as well! I remember my brother showing me Room for Squares and I found it amazing how it was pop music, but still had quite complex guitar parts to it, which excited me – I could do that. That definitely introduced me to guitar-lead songs. Neo-Soul, Hip-Hop – the rise of that is obviously incredible and I love that side of music. My favourite album is D'Angelo 'Voodoo', that's the pinnacle for me.
I see you quite often post songwriting sessions or cover videos on your social media, how do you find sharing your craft to the world this way? How do you go about building covers, as they sound so unique and well-thought-out.
I approach it just me writing a song, and I usually get lost in Logic and just keep adding bits to it. If it sounds cool, I'll whack up a video to it and post it. It's fun because you get to see how you can make any song your own – I try and make the songs into my own style, either production or creation wise, and then post them and onto the next! You never really know if covers will work or not until you try it out – I did a cover of Black Hole by Griff, which is probably my favourite, I just posted it on a whim and it didn't necessarily do well stats wise, but it's one that I really enjoyed. I found myself listening back to it loads after posting, which is always a good sign.
Tell us about the live session track you did, 'Rewind'! It comes out soon, doesn't it?
Yeah, 9th September it comes out! So the live session track I did with you was alongside Amber and Matilda, they are the greatest. They are actually on the track as well, which is amazing. The song started off by me playing around with open tunings on the guitar, and I was chatting to my friend Joe, and worked on it together. I had a melody idea and we chatted about possible lyric ideas, and came up with the idea of when a moment in time ends, just being able to leave it there, sit on the mantelpiece, gather dust, and just be what it is – that's basically what the song is about. The title 'Rewind' might be a bit misleading, but one of the lines is 'if I could press fast forward, I'd press rewind': it's saying you'd leave things in the past and being able to set yourself up to move on without the thing you left. 
Do you ever find it difficult bringing song ideas, especially if they are personal, into co-writing sessions to work on with other people?
It very much depends on the person; I've done sessions before where it's good, but I could've maybe been more focussed if I just did it myself. But then other times, you find that person that just fits your style of writing perfectly, has the right energy. My friend Alana, or 'St Catherine's Child', we write really well together, once you've found those people then that's it! Every process is different as well, sometimes you'll go into a session with an initial idea and build from there, other times you'll go with the intention of just writing a song on the spot.
In terms of the future, anything lined up for the future?
My original plan release-wise has always been to do an album. I love an album – you could listen to song 3 and it wouldn't make sense, but then you get to song 7 and now song 3 does make sense, it's like a book. People these days don't particularly like albums, so I'm hoping to release a few singles first and then the album in full as intended. Just over halfway done with that actually! I've got a brilliant team for that, so it's been a dream to work on. It's so important to surround yourself with the right people.
You can find out more about Simon Dale on all his socials, @simondalemusic, and get ready for the single version of 'Rewind' coming out on 9th September! In the meantime, check out the live session we recorded by clicking the YouTube above, or listen to the podcast by clicking the link; https://spoti.fi/3dK6G4P