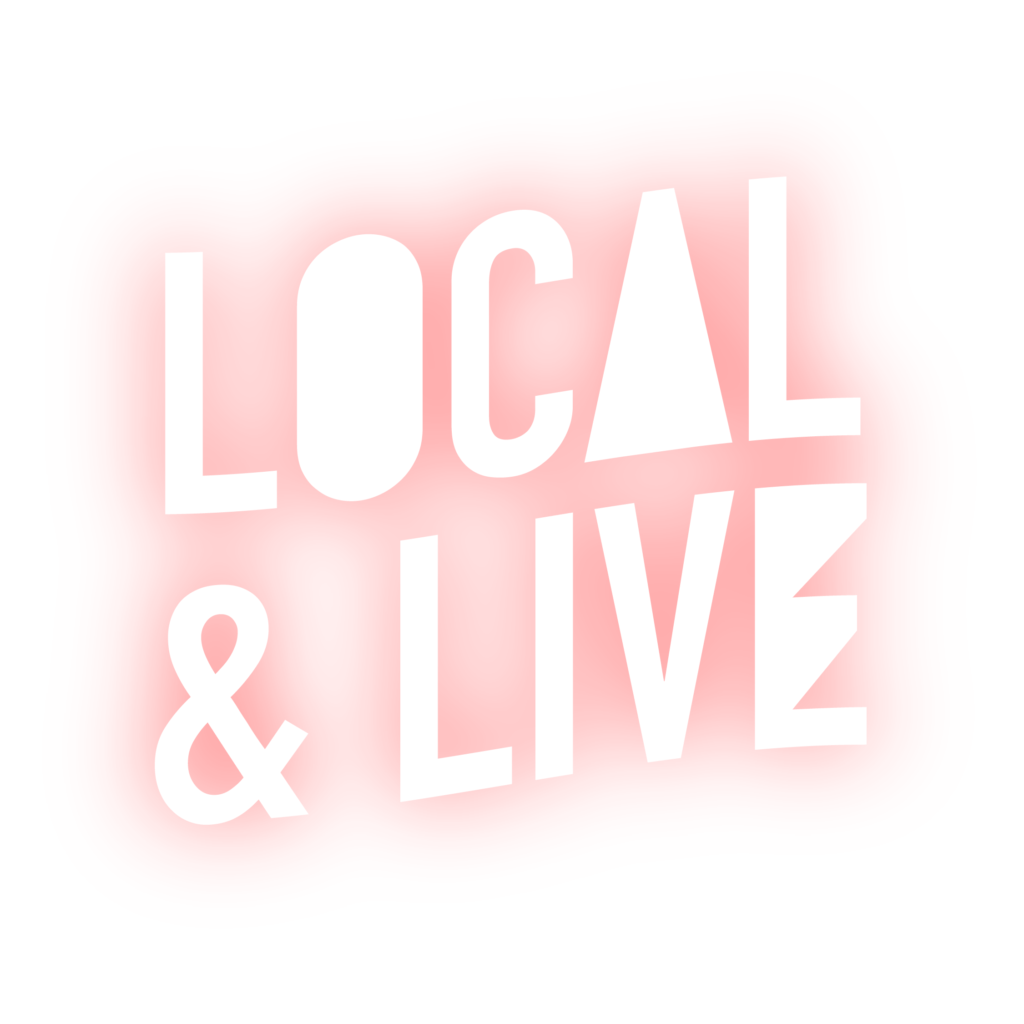 And just like that, we are onto Round 6 of this new format of Local and Live! This week we have the incredible Amber Prothero in with us, chatting about her tunes, gigs and everything else in-between. Amber Prothero is an independent Pop/Soul artist who has seen significant success in nurturing her career for over 10 years. Drawing inspiration from a wide range of genres, Amber combines the best of Pop, Soul, Funk, and R&B into a deliciously unique blend, where contemporary meets classic nostalgia. Amber's powerful vocals, across her diverse catalogue of original music, sit effortlessly within the likes of Olivia Dean and Mahalia. Her fun, upbeat, disco tracks match the vibrance of Lizzo and the energetic undertones of Tom Misch and Anderson Paak, yet her soulful vocal tones are also completely at home in her slower tracks. Her confessional lyricism never fails to effortlessly captivate her audience – both on-stage and online. Embodying the rhythm of her music, Amber commands the stage with a natural charisma and authenticity. In just the last 12 months, she captured the stages of numerous prestigious music venues, including The Cavern (Liverpool) and The Ned (London). She's also played two sold-out headline shows at the O2 Academy Islington and The Camden Assembly. Amber is certainly one to watch, with her new long-awaited EP 'Confident' out now for people to stream.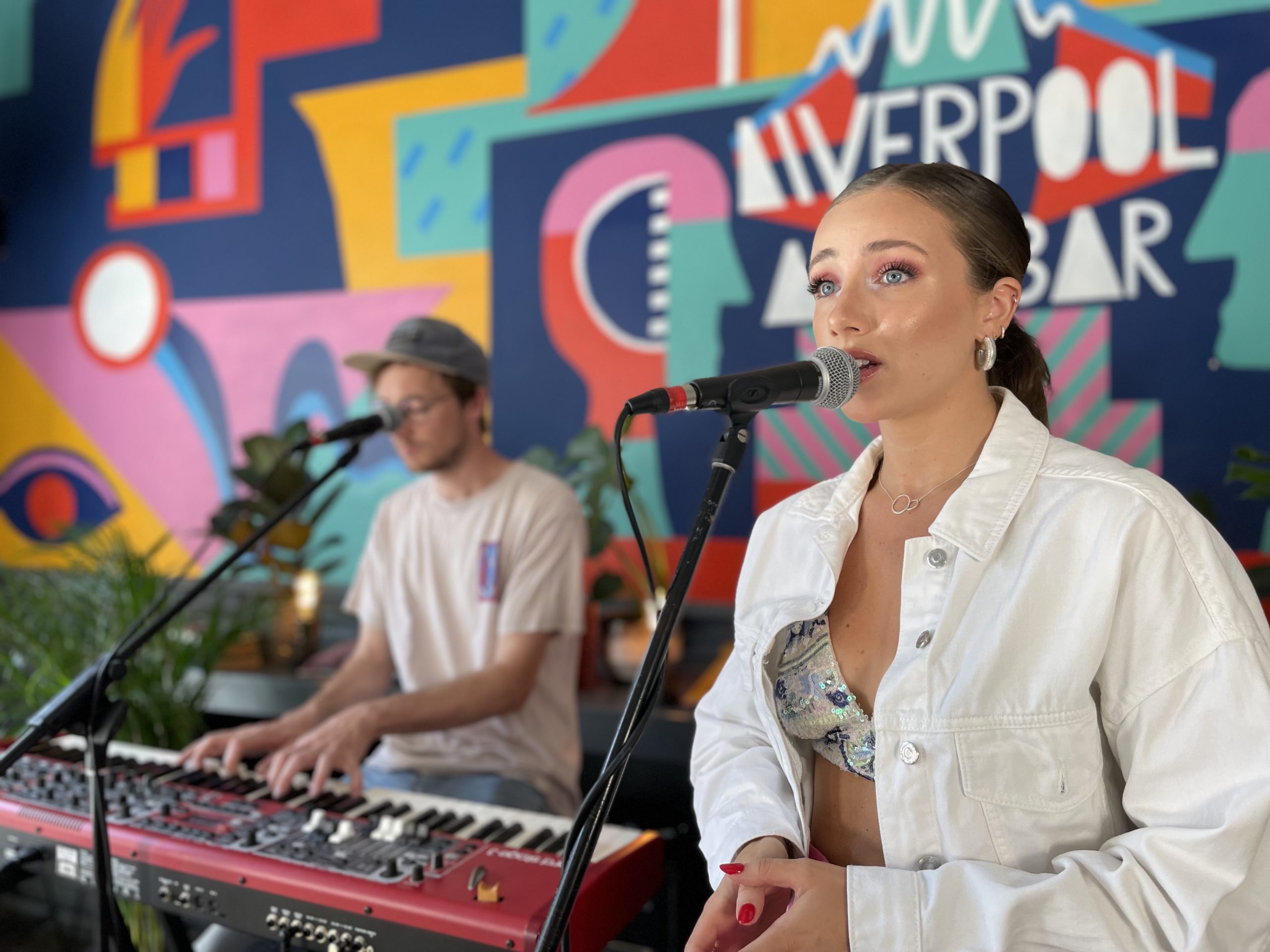 So excited to have you back after interviewing you back in lockdown! In a nutshell, what have you been getting up to since then – since the Confident music video which you released?
Yeah so since the Confident music video, I went on to bring out the Confident EP as a whole, along with some headline shows down in London at O2 Islington and Camden Assembly, which again were amazing! It was so nice to do all of the tracks live with a full band. This summer I also supported Fleur East and DJ Judge Jules – I've absolutely loved Fleur East for years, so when I found out I'd got this festival slot with her headlining I was so excited. That was a really lovely moment for me, having performed at Festival Too five years ago, and reflecting back on everything I've done since then. I'm also now in the process of working on my first album, which is really exciting (and challenging at times!). That's all self-funded and self-made as an independent artist, so I'm trying to keep as motivated as possible for that project to happen.
How do you find working as an independent artist in today's industry? I've seen you work closely alongside local creatives within the North West to help you along the way, how is that?
In terms of finding the right people to collaborate with, social media is such an advantage in that sense. You find and meet people you never normally could through Instagram or TikTok, which is crazy. For the Confident music video, I reached out to some of that team via social media, Dan the director for example. Everyone thinks London is the place to be, and you have to be there to make it in the industry, and whilst I love London, there's so much more going on in the rest of the country as well.  Obviously you've got to be up for travelling down there for opportunities and gigs if they come about, but the one thing I've tried to do with my projects is showcase the incredible talent that there is in the North West – just to prove that we are here as well!
Which local venues stand out for you?
Well, obviously Liverpool Arts Bar! It's places like this, and people like you, that provide such a platform for local upcoming artists, and give up their time for the pure passion behind this music scene. It's really selfless, and you rarely find projects like this, so thank you!
Going onto songwriting, you've mentioned before you do a lot of co-writing on your tracks, how do you find that?
I find it really beneficial, once you've found that circle of creatives that you work well with, and you can trust them to add their touch to the track and do a good job, you have that workspace to write really honestly. Everyone that I surround myself with wants the best out of the track that it can be, which is really important. Being able to take that criticism and build from it is such a skill, and so rewarding.
Is there anything methodical with songwriting, is there anything you do to get in the mindset?
It definitely varies, depending on who I'm writing with and how I'm feeling on the day! Sometimes I'll find inspiration from Splice and filter through drum beats or piano samples, I'll loop them and work from there. Other times, I'll bring a part of a melody to the group and go from there. The other day in fact, I'd gone into a writing session knowing exactly what I wanted to write about, so went from that theme and built a song around it. But yeah, it definitely depends on your mindset each time, for me at least.
How do you find performing live, especially with different arrangements each time?
I personally much prefer doing songs live compared with in the recording studio, probably because I'm such a perfectionist! The beauty of doing it live is that there are always going to be moments that are completely off the cuff that go brilliantly, and also moments that don't always go so well, but because it's live you take it on the chin. Seeing different venues and crowds reacting differently to songs is also really interesting, and such a learning experience.
Are there any gigs that stand out to you that you've done in the past?
Having done my first ever BBC introducing event was a big thing for me, because you hear so much about it, but doing it yourself at The Cavern Club was amazing! Despite losing my voice from a gig a few nights before, I absolutely loved it still. Doing Festival Too as well this summer, 15,000 people there, it was a great atmosphere. We'd worked really hard to get to that point, so it was such a lovely moment when we could say we finally did it.
Any dream venues that you're yet to play but would love to?
I think my main goal is to get onto some more festivals, I'm not so much a festival-goer myself, I find the big crowds a bit stressful, but obviously being on stage is a completely different vibe. The dream would be Glastonbury or something, as it is for a lot of artists I'm sure, but there are other festivals that are a lot more realistic as well, there's always a way in! Ooh, I'd also love to do some gigs in Manchester, now that I've moved there.
Is there anything in the pipelines for the future?
So for anyone that likes to travel, I've got a gig at XOYO on Saturday 8th October, which is my next big gig. It's with a full band, it's all very exciting. In terms of releases, I've just released my latest single Summertime, and an acoustic version as well which you can go and stream right now!
You can catch all things Amber Prothero on @amberprothero on all your socials, and go check out her latest single on streaming services now! Listen to our podcast to hear more conversations with Amber Prothero, and of course the live session by clicking the link above.