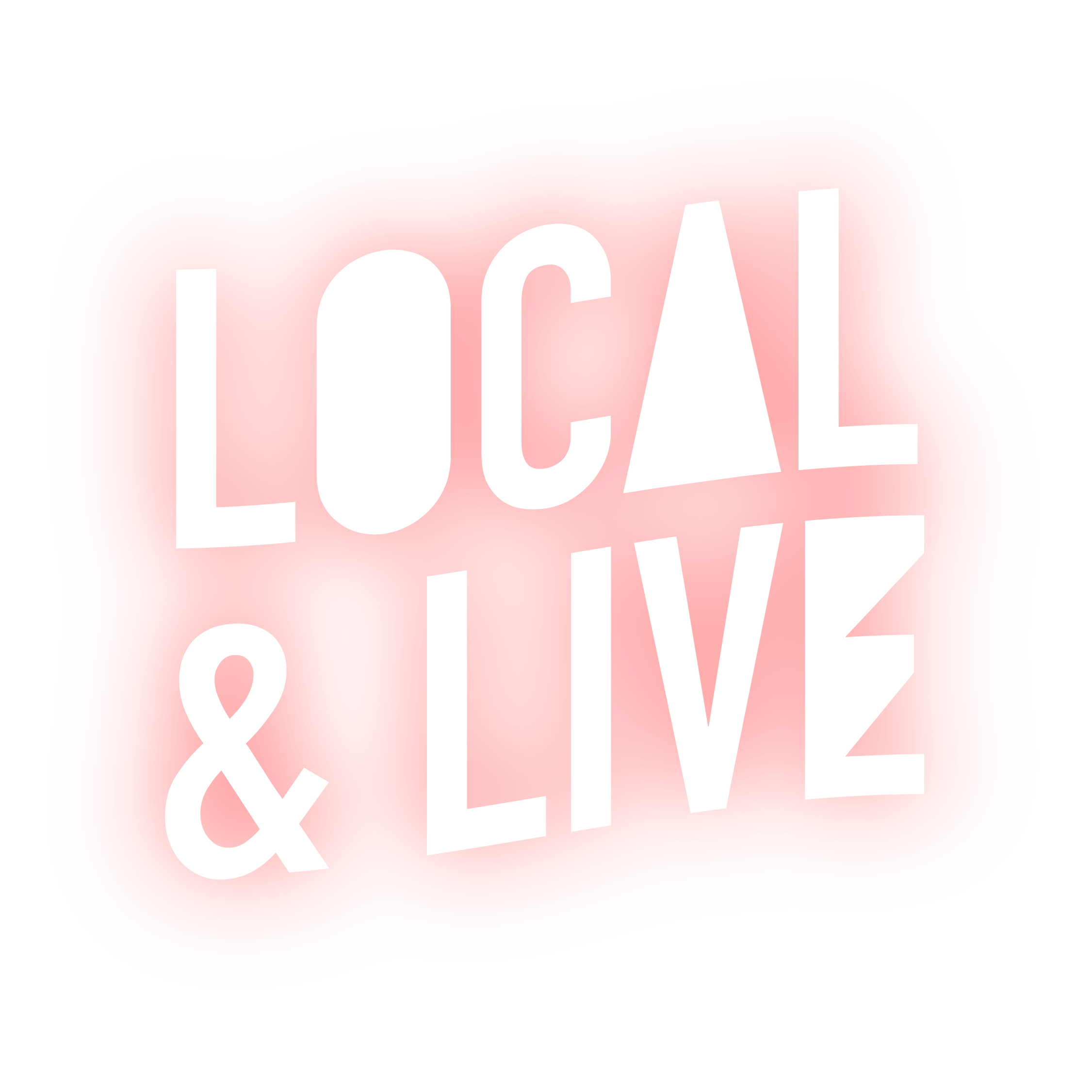 Pop, Hip Hop, Reggae, House, Americana, Country, Folk-Rock, Alt-Pop… what new music can we discover this week? The answer is MICAYL.
To German newcomer Micayl, music is a personal and holistic art form, an expression of their soul. It is their story. The German alternative R&B artist grew up listening primarily to jazz, soul, and blues. "As much as my jazz influences inspired me, my introduction to folk taught me how to structure a song". Some of their childhood influences included giants like Ray Charles, Miles Davis, and John Coltrane, who were instrumental in shaping and guiding them toward music. Today, Micayl is guided by artists who live outside of the binary, whose music resists labels and transcends genre—Arlo Parks, Tom Misch, Jordan Rakei, Leon Bridges. Artists whose music, just like Micayl's, stands for something on multiple levels. Having evolved over their lifetime, Micayl's music now sits comfortably within itself, a proud and distinctive sound that fuses elements of R&B, soul, and Nu jazz with an atmospheric mix of organic lo-fi and the soulful side of Hip-Hop. Their time in Liverpool and the UK not only shaped Micayl on a musical level, but also culturally, opening plenty of doors. Now, also based in Berlin, Micayl is focusing on their own artistic expression as a songwriter, composer, and producer after several previous collaborations, being awarded "Most Ready" by the LIMF Academy's elite talent development
programme in 2021 as well as receiving the "Arts Award Gold" in 2019. We thought we'd sit down with them and unpick their new EP, 'The Finite Life of a Catterpillar', as well as explore the workings behind their live shows, future
releases and much more.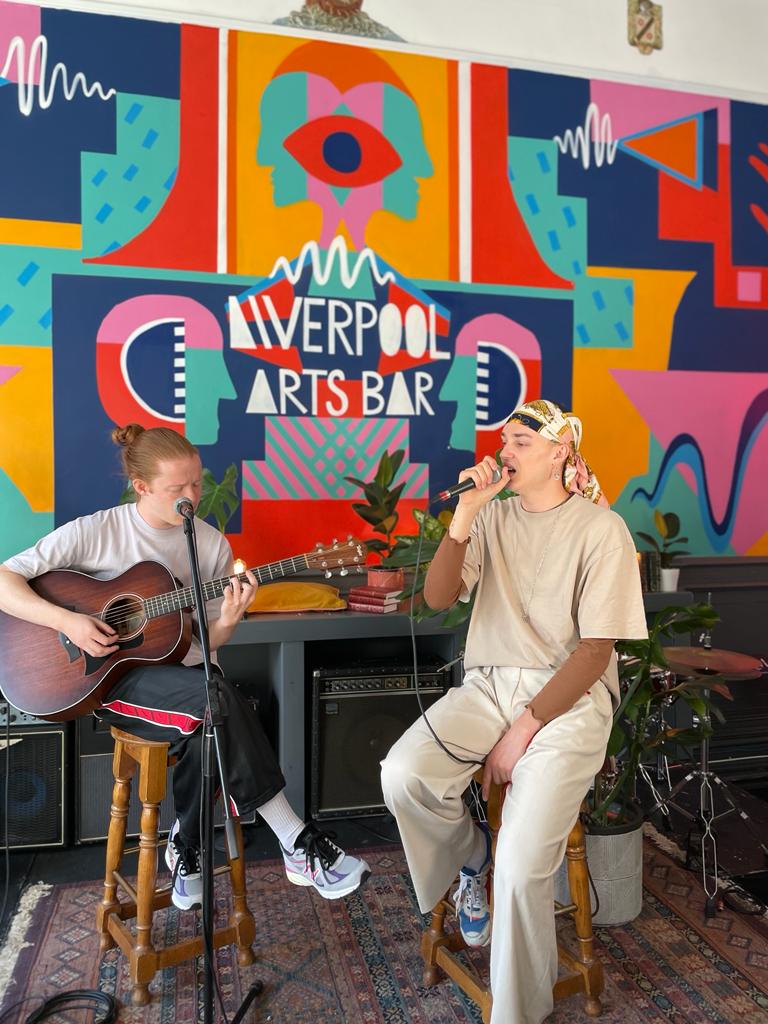 Firstly, we like to explore the upcoming music scene here in the North West on this show, so how would you say that moving to Liverpool impacted your music? What's changed since you first arrived here? Obviously you've been involved with it now for 5 years.
When I moved here, I was making really different music to what I am now… in fact, someone said I sounded like Ed Sheeran when I sang if they closed their eyes! I had the same guitar as him as well, and before I moved here I used to copy everything he was doing, I'd say I learnt a lot about speaking English from him as well actually. I was obsessed with him! I wouldn't say I am anymore, but yeah I definitely owe a lot to him. About two years into living here, I sort of found myself listening to my musical roots; soul, RnB, things my parents were into. I rejected that kind of music for quite a while, as it was my parents who used to always have it on, but I'm really glad I found my way back there because it makes me feel at home whenever I hear jazz or soul. With that now back in my life, and being here in the UK, I went on discovering artists like Tom Misch and Jordan Rakai – I saw there's a genre here that's successful, and went from there! After that I applied for LIMF Academy, during my time at LIPA as well, and that was always a goal of mine. They opened so many doors to me, so generous and supportive. Even to this day, you know I've finished with the academy, they're still super helpful, you're always part of the family.
That sounds incredible, and obviously you've gained so much knowledge and ways to develop over the years… What's it been like since that? Obviously you've now graduated from LIPA and are LIMF Academy alumni, I've seen you working so hard towards this EP campaign, how's that been?
It's been quite exciting and different! It's the first time I'm working with a team behind me, not
just on my own, and I guess that's bittersweet because you have to give certain things away to
people who are better at it than I am; things like marketing and promo and stuff, there's a whole
team behind me working on that. On the flip side, I guess, there's a lot more pressure on myself
to produce the music – you can throw a load of money at anything but if the content isn't
working, it won't work. I'm just really appreciative that people believe in my project, and help me
along the way. These songs have been sitting around for a while, I started them just before
lockdown, which was a really difficult time for me. Not only was COVID obviously affecting
everything, but I was actually diagnosed with chronic tendonitis in both my arms, which meant I
couldn't write or play instruments – all of these songs were born out of that phase in my life. It's
kind of cool to finally be able to put them out there, but also very scary because there's so much
of my unapologetic self in there.
Are there any songs on the EP that stick out for you? Any that are your favourites?
We were debating for ages which single should start the campaign – all the tracks are quite
similar in mood and tempo and everything, there's no 'lead single' as such. But I guess the first
song that we released from the record, Half Hearted Lover, it's the only song that kind of wrote
itself. I never thought that was possible, being able to just have a song fall into place really
quickly, which felt really cool. It was like a higher power was controlling what I was doing, which
was quite liberating! Topic-wise as well, that track conveys the struggle that I was going through
at the time, it was very therapeutic to write.
I wanted to ask you about the track that you performed for us in the Live Session as well,
Juvenile Eulogy. We've got the co-writer James here with us as well, so a perfect time to
ask!
Micayl: Yeah! So I started writing the song myself, and it's usually the way that when I get stuck on a song, I call James! We then worked on it together via Zoom, during the lockdown blur of time, and I'd already got the chorus, melody and chords down so it was a case of building it from there. I knew what I wanted the track to be about; I'd had a dream that I was myself, as a child, but I had the consciousness of an adult, so was over-analysing everything I was doing. It felt really frustrating, as I was aware that I was a child and shouldn't be worrying about anything. I brought the idea of this eulogy to childhood to James.
James: Then I came along! You'd brought a really nice canvas of ideas to the session, so was nice to kind of be creative on that. I enjoy working with Micayl because I can be more creative lyrically, due to the genre. We can use more metaphors, more interesting words compared to some of the pop that I work on, that's why I love co-writing with you! I had a slightly different outlook on the idea of the story as well, which is what was so cool about it. I saw it being a song that talks about that overbearing feeling of being an adult and wishing you didn't have to worry, almost backwards. Being an adult but feeling like a child, which is me most of the time! The chorus, for me, is the strongest part of the song for me.
It's interesting, the co-writing process, and obviously everyone's very happy with the end result, us included! How did it feel to give such a personal song into someone else's hands to work on? How did you find the development of the writing process when bringing in another writer?
It was really beneficial bringing James into this track. Lyrically, I'm quite poetic, I'm not too bothered about making the message too obvious, I focus more on the feeling I'm trying to portray. James is really good at capturing that, and obviously English isn't my first language, so there's a certain point when writing where I know what I want to say, but don't know how to say it, so it's really helpful when James comes in with all these ideas. Bringing him in definitely elevated the whole track, it was exactly how I imagined it to be.
We've talked about two of the EP tracks in depth, but what about the EP as a whole?
Yeah so The Finite Life of a Caterpillar is exactly what it says in the title, it describes the tragic life of a caterpillar. It grows up knowing it will dissolve into nothing and will die, but the essence of the caterpillar is still there within the butterfly afterwards. That's how I felt with all the struggle I went through, physically and mentally, at the time – it felt endless, never going to end, or stop or get better. But then you realise that there will be an end, it will stop, and it kind of makes you stronger in a way. I guess it depends on how you go through it, but for me, I definitely needed to go through that struggle to get to where I am now. I was that caterpillar that was developing something more pretty in the end. The EP feels quite serious and intense, but to me it feels really light-hearted in retrospect, because I needed to go through all that to come out the other side a lot happier.
In terms of live performance, what have you got coming up now that this EP is out?
I'm so excited to be playing at The Cavern with Dave Monks of BBC introducing. It's such an iconic venue and I've never played it before! It's nice to come back to Liverpool and finally get to gig there. BBC introducing has also really supported me, as well as the local music scene, the community really pulls you up and helps anyone out that needs it, so that gig is a culmination of all of that, to me. After that, we continue the tour – it's quite spread out which is kind of nice! We are starting here obviously, then spreading out some dates in August, September and October in UK, Germany, Netherlands and a few other countries in Europe.
Does it feel any different, performing all of these songs live rather than recording in the studio?
I love performing these songs – whether it's as a stripped back duo or as a full band. You can focus more on the songs themselves, rather than the full production – which is always nice. I enjoy the recording process and the performing process, so I'm excited to explore different live versions of the songs as we tour them.
Catch our full session via the link above and if you want to know more, tune in to our podcast on all the major podcast streaming platforms. You can also find out more about Micayl on all their socials, @its.micayl, and be sure to check out
their new EP 'The Finite Life of a Caterpillar' now on all streaming platforms!