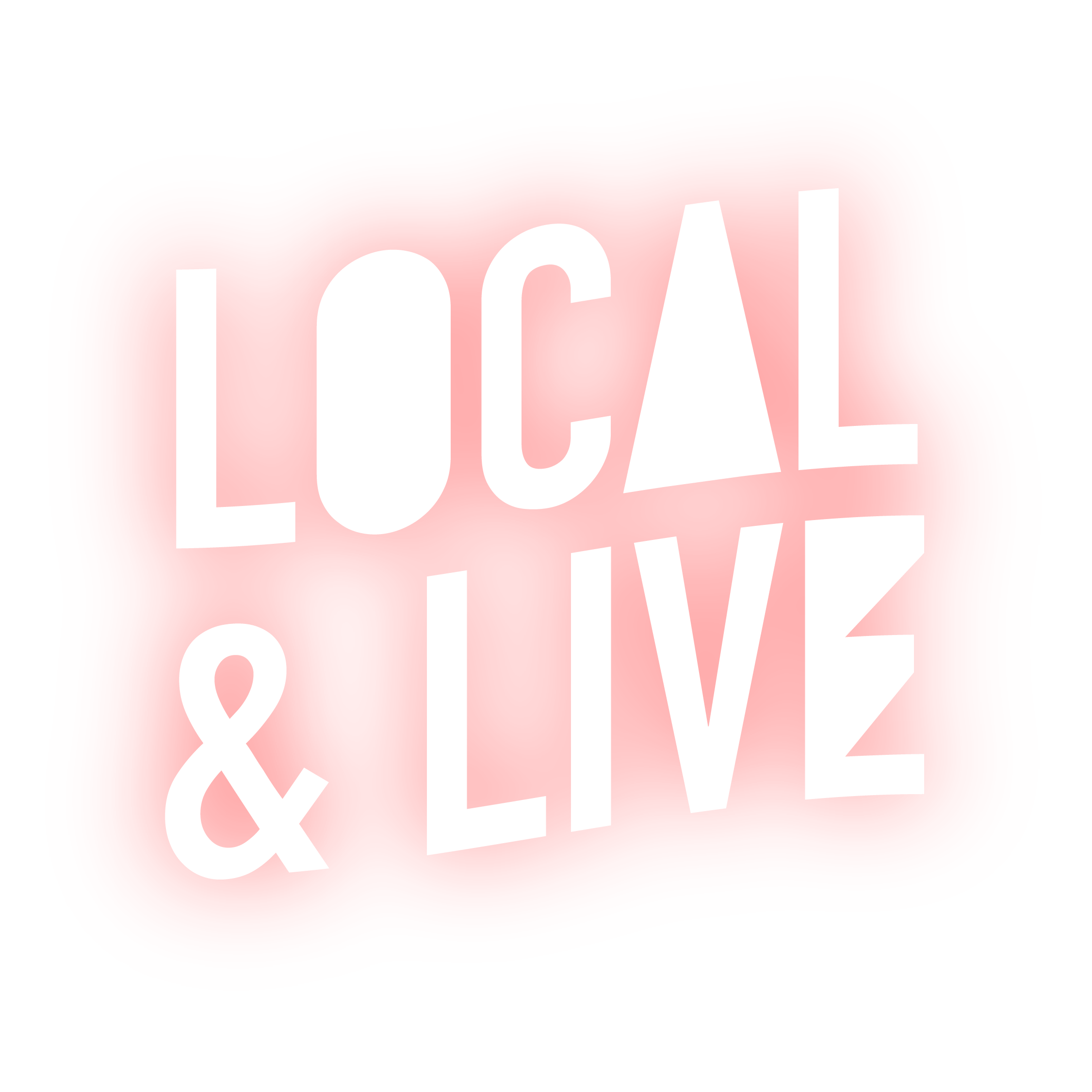 "Fiery and sweet", the "glorious Tilly Louise" has noisy, hook centric alternative pop shimmer. The Liverpudlian solo act has taken the north west by storm with her charm and undeniable catchy music.The self professed "fan-girl" of local Gods such as Zuzu, Pixey and Natalie McCool. Louise has slotted herself perfectly into the hometown buzz of tuneful spirit, with her unique blend of her influences creating alternative pop. Taking inspiration from the likes of Paramore, HAIM, Will Joseph Cook, Blondie etc. Louise has played multiple sold out shows and festivals, opening for her heroes such as Cassia, Fickle Friends, Katy J Pearson and has just come off her first mini tour at the start of this summer.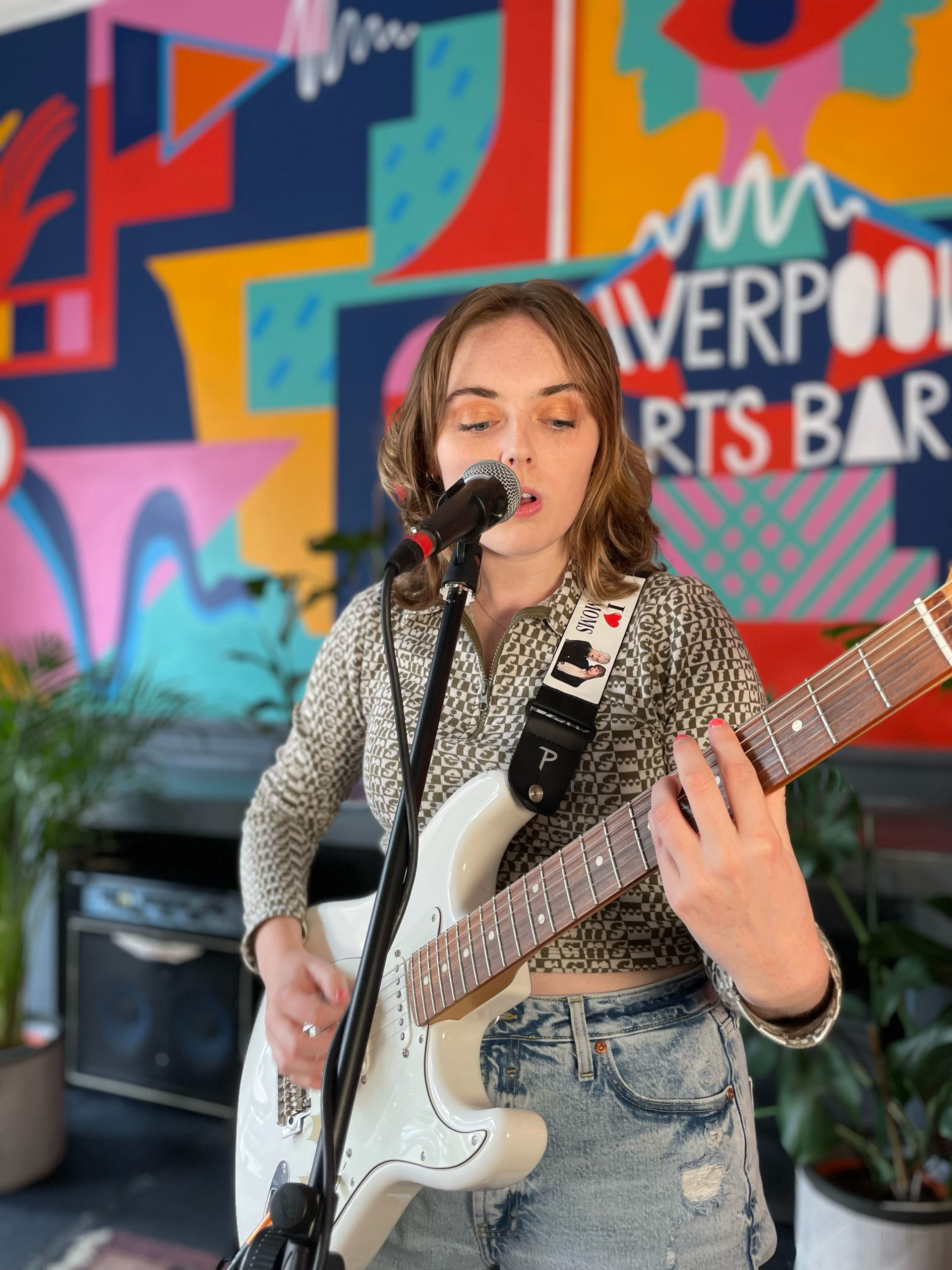 So, like I said before, you were the first artist we ever interviewed… way back in July 2020. What have you been up to since then?
Released a couple of songs… done a little tour… opened for some of my favourite artists… and just recorded a bunch of tunes! My headline tour, the Liverpool date in particular, was one of the highlights. Didn't think anyone was going to come, my mum and dad couldn't even come (COVID reasons lol), so thought no one would turn up. So when I got there and the room was full, that was a huge shock. The rest of the tour as well – none of us wanted to come home.
Tell us a bit more about that mini tour! How did it feel to finally get out there and do it?
The first night, Liverpool, I was so scared – shaking the entire night. Couldn't concentrate or form a sentence! Incredible, but terrifying. Then came London, and then Manchester to finish, which was incredible. As the last date, that gig was special. Everyone was on their A Game. More in Luv – unbelievable. Mandelbro – unbelievable. Everyone was sweaty, having a good time. I had a gut feeling the supports, including Charly Beth for the Liverpool show, were going to smash it, and they definitely did.
Obviously you work very closely with artists with your The Beautiful People Club label, what's that all about?
It's basically just a project built around that quote… "if they can't do it, just do it yourself". I basically just grab all the songs I've heard from my friends and artists that I'm drawn to, and work on it with them and produce it and help them along the way. It's a platform for them to release their music through, because apparently if you're on a record label it's easier to get playlisted. It's a chance for my friends to get the recognition that they deserve.
Who is it that you work with?
So we've got Libby Akerman, Danelia, Maybank, Dee Rae, Charly Beth, myself, Charlotte White, Kalima, Cherub Hands, and potentially a few more! There's a few tunes that haven't released anything yet which is super exciting, I'm sitting on so many great tunes.
Do you find it different working on your tunes to someone else's?
I think I get more creative ideas when working on other people's tunes. One of the artists, Dee Rae, released her debut 'Silver Wallet' this week, and she said she didn't want a polished pop song, she wanted that raw sound to it, so it was fun finding different ways within what she had to achieve that. Maybank tracks as well, VERY different to what I was used to originally, so that's always fun – a chance to have a break and rock out. These projects also then give me ideas for my own stuff, so it works really well!
Any secret formula or ritual when it comes to writing your own tunes?
I have a really toxic notes page on my phone that goes on for far too many pages, packed with lyric ideas. The lyrics themselves never actually stay the same, it's just a place to dump random words that come to me. It's sort of the brainchild behind my songs. Then I just build it up from there really, bit of drums, bass, guitar, synth line…
Tilly then went on to perform her live session track, 'Oh My God'.
That song oozes Will Joseph Cook vibes, who's obviously a big inspiration for you. Is there anyone else you take inspiration from?
There's too many! Obviously HAIM, we love them. Hayley Williams, Jade Bird, very powerful women in music. In fact, there's people that aren't even musicians that are an inspiration to me: my cousin is the reason I started playing guitar. She can only play like three chords, but I wanted to copy her and have a go myself, and I kept it going from there!
Are there any gigs you've been to that have had a big impact in your life?
The last time I felt so inspired and in awe at a gig was Zuzu at Futureyard last year, at FestEvol. That woman has a chokehold on this city. I felt unwell after that gig, in the best way possible! I went up to her and told her it was the best thing I've ever seen in my entire life! After that I was just cheeky and dropped her a message asking if she needed a support act, and persuaded her to say yes – a weird full circle there.
How do you feel about playing at the LIMF Festival this weekend?
Very excited for that, opening up for The Zutons. Loads of local legends on that line-up as well. Unfortunately it's sold out, so for those wondering whether to come down, sorry! It's going to be a great time, looking forward to it.
Anything else in the pipelines you're allowed to let us know about?
There's talks of maybe another little tour, releasing an EP hopefully. I've got all of the songs done, so eventually that'll happen. Just sitting on them at the minute, waiting for the right time – I don't want to rush it, I want to make sure it's all perfect before I release it to the world. I also just want to smash out The Beautiful People Club as well!
You can catch Tilly at LIMF Festival this Sunday (31st July) at Camp and Furnace at 2.45pm, and be sure to go listen to her live sessions on Liverpool Arts Bar YouTube!