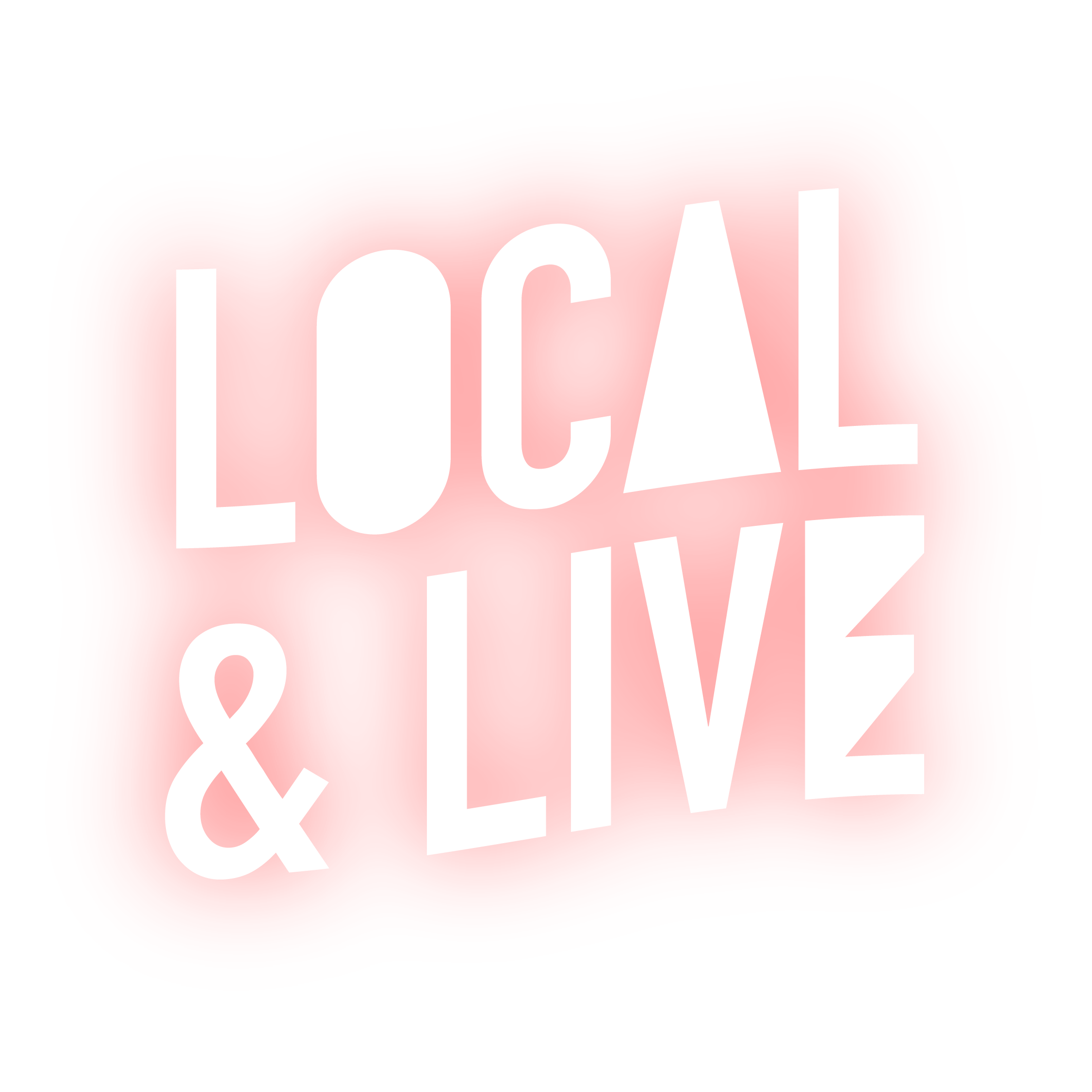 After a week of ridiculously hot weather, multiple plays of our first podcast, and many new releases, we are back for round 2 of our Local and Live X Liverpool Arts bar collaboration! After last week with our first artist feature Martha Goddard, who absolutely smashed it by the way(!), we thought we'd grab Liverpool Legend KOF for his turn in the spotlight, and he did not disappoint.
KOF, a Liverpool born, London raised, Singer, Rapper, Producer not only possesses a tone referred to as "silk laced with pain and passion", but also has the ability to effortlessly cross genres with his undeniable flow in pursuit of the perfect sonics. KOF refers to his euphonious sound as "heart on sleeve music crafted from the underbelly of RnB, Hip Hop, Neo Soul, Jazz, House & Reggae" and his genre blending skills have afforded him the ability to create a sound that just wants to pull you into a different world with every track.
LAST TIME WE SAW YOU, KOF, IT WAS AT THE 'LOVE FOR MUSIC AWARDS' IN APRIL 2022, WHAT HAVE YOU BEEN GETTING UP TO SINCE THEN?
Really just been releasing tunes! I've had a few singles come out, and did a live show at Camp and Furnace for the Liverpool Against Racism Gig – which was pretty cool as well. But yeah, mostly plotting and prepping all the releases I've got for the rest of the year. I've been hiding away for years, and then kind of stopped releasing when I opened my studio, so although I was still creating a load of music I wasn't really releasing anything. This year, I'm going back in hard, I'm sitting on so much music and visuals so I'm just excited to get that all out.
AND YOU'VE BEEN WORKING HARD ON A PARTICULAR COLLABORATION RECENTLY, IS THAT RIGHT?
Yeah, I've got another track with one of Liverpool's next-to-blow-up artists called Philly D – we've got this crazy song called Mai God. It's the summer anthem… the heatwave saw us coming, and wanted to match up with the level we were bringing. I'm really excited for it, it's not something that I've really touched on before in my music. It's an amalgamation of Afro-beat, House, Dance etc – it's perfect for the summer, and the dance floor as well.
YOU'VE SAID YOU COVER A LOT OF DIFFERENT GENRES, SO HOW WOULD YOU USUALLY DEFINE YOUR MUSIC AS A WHOLE? (THE DREADED QUESTION NO ARTIST WANTS TO ANSWER)
I find it hard to pick a certain genre! I listen to so many different types of music, and because I'm able to create, why would I just create one style? Why can't we just do what makes us happy, and create that mood for yourself or for someone else? I've always been a lover of RnB, Soul, Reggae, Jazz and Hip-Hop – so I guess you could say my style is a mix of those. I grew up in East London, where UK Garage was taking over, so a lot of that also influences me. As an artist, I try to keep it fresh with every release. I don't want to give them the same thing time and time again.
GOING BACK TO THE PHILLY D COLLABORATION, TELL US HOW THAT'S GOING!
So Philly D is one of the city's next hottest prospects! He's been recording in my studio since just after lockdown, and it's just one of those moments where you see an artist grow from their first tune to now. I've always said to him we need to do a tune together, so he brought in some tunes and I heard this one in particular and knew it was the one. It was such a vibe! He brought a few more in and next thing you know I'd added a verse to it, and that was Mai God. Because those two tunes came out so good, we thought why not do a collaboration EP together? We are touching on mixing both of our sounds together, a definite sound for the summer.
YOU SAID YOU'RE ALWAYS IN THE STUDIO WORKING WITH ARTISTS, IS THERE ANYONE IN PARTICULAR THAT CAUGHT YOUR EYE? OR ANYONE ON YOUR BUCKET LIST TO WORK WITH?
There's loads! There's some really good music coming out of the city. Ni Maxine is one I really want to work with, we've done little bits but I'd love to properly collaborate with her. Hannah Morgan as well, she's going to come in soon. She's dope, she's an amazing songwriter with a great voice. Very excited for that one.
DO YOU FIND IT DIFFERENT WORKING ON YOUR OWN SOLO MUSIC COMPARED WITH YOUR COLLABORATION PROJECTS OR PRODUCING SOMEONE ELSE'S STUFF?
It always depends on the artist. I always go in with the vibe that we are going to create something special by the end of the session, whether it's producing, mixing, editing, we always want to make something great. The difference with doing my own stuff is that I have loads more time, I can go into the studio whenever and spend months tweaking. With other artists, they have limited time on their sessions, so that can be difficult. The main thing is bringing out the best with the artist, no matter how long we've got.
IS THERE ANYTHING YOU ALWAYS DO TO GET INTO THIS MINDSET OF CREATING AND SONGWRITING WHEN YOU GO INTO THE STUDIO?
I wish there was something magical and amazing! There's no real formula for me, sometimes there's a line stuck in my head, or an idea, and I'll just go with it. It's usually just freestyling over a beat, and then building from that. I do the Mumbles, you know where you just play a beat or whatever, and go into the booth and just start mumbling harmonies and melodies… sometimes to find a good phrase in there!
IN TERMS OF LIVE MUSIC, HOW DO YOU FIND THAT DIFFERENT TO YOUR STUDIO SELF?
I do get quite stressed for live performances, now I've got a 6 piece band as well. After my little hiatus, one thing I wanted to step up on was the production value, not only with the music, but the visuals as well. The last show we did at Camp and Furnace, we had a huge backdrop set up with a projector and everything that was created specifically for that performance. That's something I'd love to do more of, moving forward.
BEFORE WE GET ON TO YOUR FUTURE GIGS, ARE THERE ANY GIGS IN THE PAST THAT HAVE STOOD OUT TO YOU? EITHER BRILLIANT GIGS OR GIGS THAT HAVE GONE WRONG?
So my worst gig was when I was in New York a few years ago, I had a couple of shows over there. One of them was in Brooklyn, and there was not one person in the audience. Literally just my manager. It was completely out of our hands! I still did it, but it felt so pointless. If there was just one person in there, I wouldn't have minded, and would've put on a whole show, as you don't know who that person is and where it can lead to, or how it could affect them, but zero people felt a bit like a practice. My best gig though, started out the same way actually. It was the
BBC introducing tent at Glastonbury a few years ago, and started off with no one in the audience. But by the end of the set, the tent was full, the energy was there, the band was on point – it gave me that extra confidence boost!
IS THERE ANY VENUE OR FESTIVAL WHICH YOU WOULD LOVE TO PLAY AT THAT YOU HAVEN'T ALREADY?
You know what, I've got a big one, and a small one. On a small scale, I'd love to do the Bombed Out Church here in Liverpool. Do some crazy light show, alongside the performance, and project images onto the walls and stuff – playing with the shapes of the building and that. In terms of big scale, I just want to play around the world, from intimate gigs to massive festivals. Onto your future gigs, you've got a gig coming up with Philly D, is that right? Yeah so our co-headline is at the Arts Club on 28th July, I'll have the band out there with me as well, and a load of other local artists that are playing as well. It's the night before LIMF as well, so hopefully there'll be a nice buzz around the city. I can't wait for it.
Tickets for KOF's co-headline gig are available on Ticketmaster as well as in the link in his bio on Instagram (@kofmusic), or from his studio (drop him a message!). You can also stream his latest tune 'Something in the Water', and all his other tunes and projects, on all streaming platforms. You can catch his live session with Liverpool Arts Bar via the link; https://bit.ly/KOFLIVESESSION AND you can also listen live to our podcast interview and Episode 2 of Local & Live, via the link; https://spoti.fi/3ztxHSs