'MUSIC TO GET YOU MOVING!'
THE TAGLINE THAT STARTED IT ALL.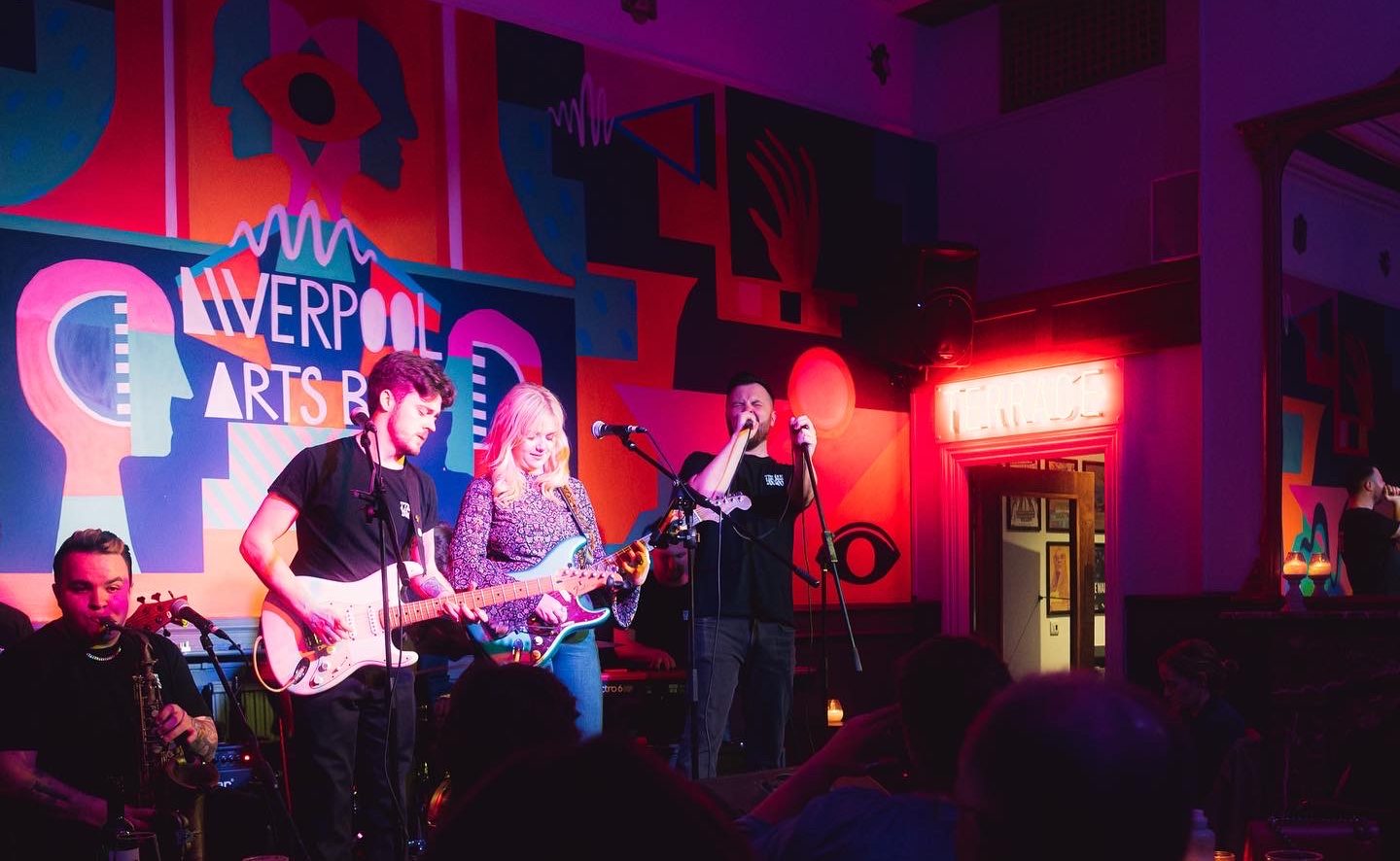 Liverpool is famous for its musical heritage and the city is doing a great job at extending that legacy. Every night of the week there is something to go and see, from upbeat jazz ringing around the Georgian Quarter to singing your heart out down Mathew Street and maybe just catching a rising star on Seel street, to name but a few. The most incredible thing about Liverpool, much to the bemusement of visitors, is nearly all the music is completely free!
When returning from the pandemic, we wanted to bring to life our own, totally unique evening of FREE live music. And a year ago this week, after weeks of planning, 'Tin Can Voodoo' was born. A vibrant evening of rock & roll, upbeat tunes with slick guitar riffs, drum solos, horns and so much more. This week marks 1 whole year of our wild Wednesday nights and we caught up with Tin Can Voodoo and Liverpool Arts Bar front man, Tom Wilson, to chat about how the year has gone. Here is what he had to say;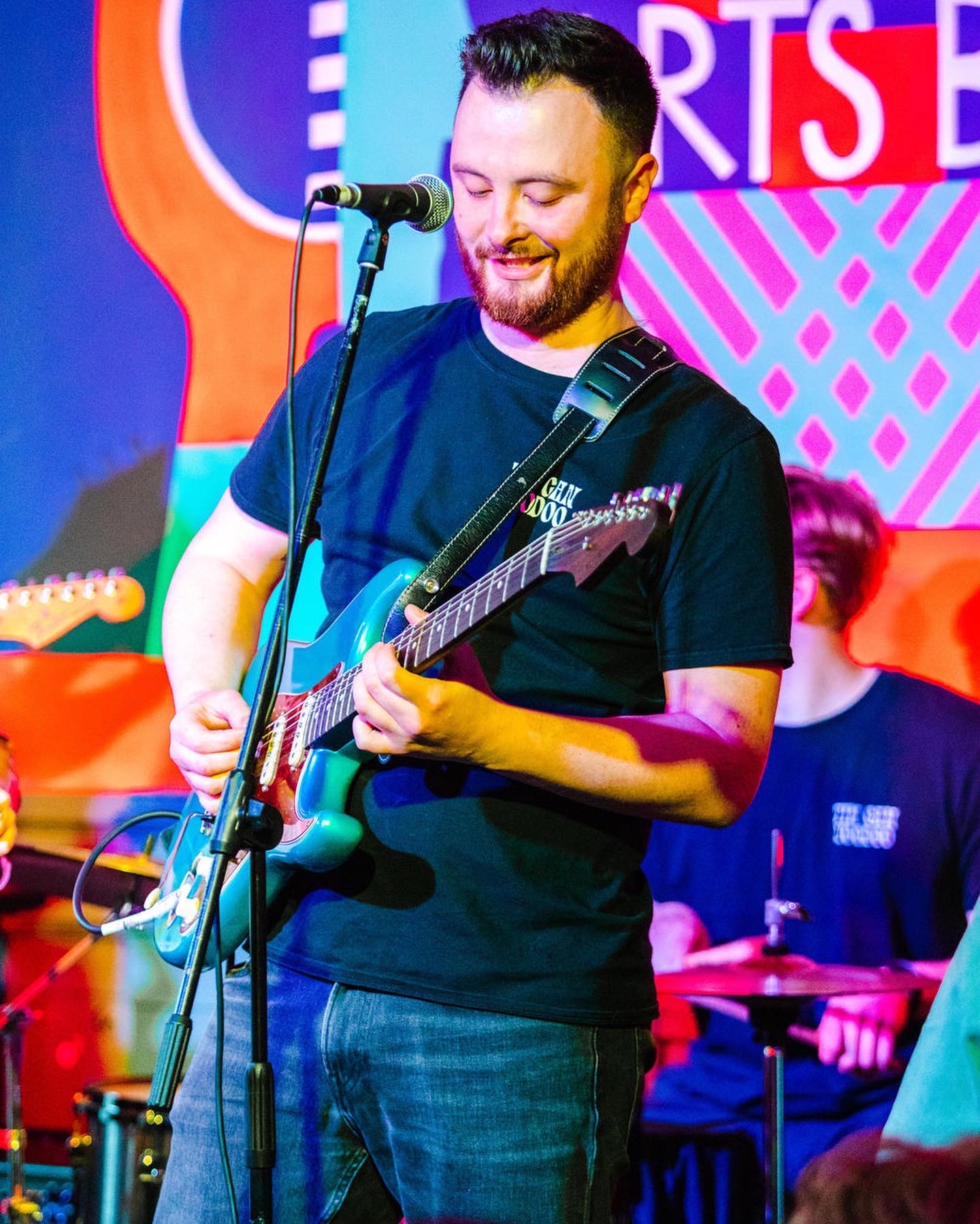 "The rush of adrenaline of that first note on a guitar or the thud of the kick drum is something we can all relate to. The undeniable urge to grab a partner and let loose to a song you haven't heard in ages lives in all of us. We were starved of this during the pandemic and getting back to being around people and listening to live music was top of many lists.
Tin Can Voodoo was born from a want to heighten that feeling. Heavily inspired by the blues clubs of 40's & 50's Chicago we had one aim, to get you moving. Every Wednesday we aimed to deliver a set of Blues, Soul & Rock n Roll, by some of Liverpool's finest musicians, to an intimate audience that felt like they were on stage with you."
The set list has always been a collaborative process, with the name and feel already established, nothing is ever off the table as long as it feels 'Tin Canny' when we get it on stage. The artists that have influenced all of us are there; James Brown, Aretha Franklin, Elvis, and ones that are a little outside the box; Little Feat, Don Gardener & Levon Helm, all add to a fusion of upbeat catchy tunes.
The band started small and has grown into something none of us could have ever imagined. A year on and all I can say is, we aren't slowing down anytime soon. With a whole host of guest appearances planned and some original material on the way.. watch this space!"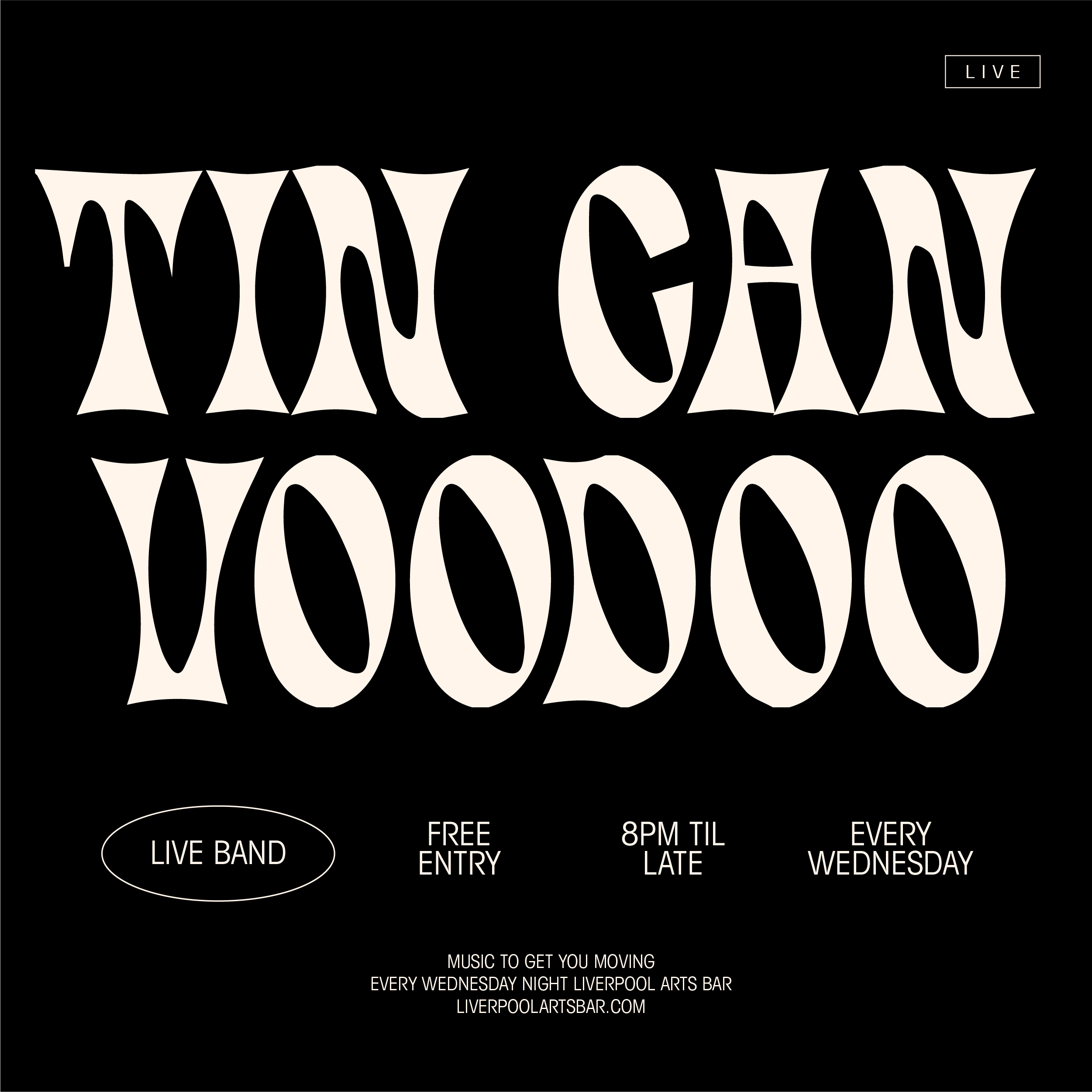 One whole year of this brilliant band, turning up every week and blowing the roof off. So many amazing memories, filled with music enjoyed by everyone from first year university students, to our 82 year old regular Tony, who wouldn't miss a 'Tin Can Wednesday' for the world. This Wednesday we will be saying 'Happy Birthday' to our wonderful house band, singing along to all the tunes and dancing until the lights come on. So please join us, from 8pm til late to celebrate 'Tin Can Voodoo'. AND if you can't wait until tomorrow night, here is a playlist to get you in the mood;
https://open.spotify.com/playlist/47gt0sm4YxnQpVOzQ61BNb?si=eLEee8bqTo-0Y3Y9cnuXqQ