We are 3! Doesn't time fly? 3 years of new friendships and new relationships. 3 years of new artists, live music, exhibitions, theatre shows and more. 3 years of delicious cocktails and ice cold beers. What an amazing journey it has been. Filled with so many amazing memories. Laughter, crying, singing, dancing, screaming and shouting. But you know what. There have been ups and downs, highs and lows, but honestly, like honestly, it really has been the best 3 years of our lives.
It still feels like yesterday, we were nervously waiting for our first customer to walk through the door after a week of building, shouting, painting, stressing, hanging paintings, screaming and polishing what seemed like miles and miles of brass. Talking to each other saying all sorts of last minute panic driven things like; "Do you think anyone will even come?", "Why would anyone come?" and "Why have we done this?". How wrong were we? What a night. What a feeling. So many smiling faces, old and new. One thing is for certain, if we could go back in time and ask every person in the room how they thought the next three years would pan out, no one would even come close.
PART 1: NEWLYWEDS
What a time to be alive. Taking 'winging it' to a whole new level. Not a Scooby. You know the phrase, 'Take each day as it comes', yeah, that. What a buzz though. If you ask any of our family, they will tell you how out of the blue this all came. Pretty much telling them on the Monday that we were opening a venue and on the Friday launching it. The concept had been there for years, always hoping to one day open the 'Arts Bar' and when the opportunity came around, we jumped.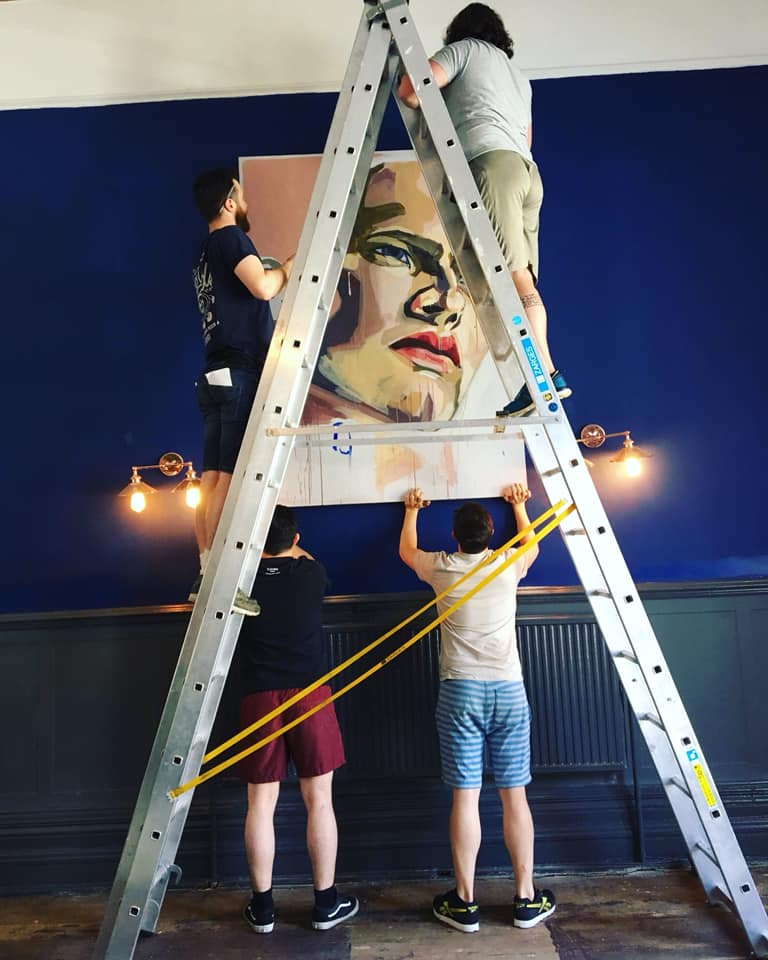 The idea was to create a space that promoted, supported and celebrated our local arts scene. Being artists ourselves, we knew the city was screaming out for a space to bring people together. We would hang and sell local art work, totally commission free, play new, local music on our playlists and host as many live gigs with original music as we could, we would fill our library space with plays of old and new and host as many innovative and imaginative events as possible.
The events came thick and fast as we said yes to every idea that came through the door. Open mics, poetry nights, afternoon jam sessions, lunch time raves, sketch theatre shows and so much more.
Do you ever link songs to moments in your life? If there was a soundtrack for this period of our lives, it has to be 'Wagon Wheel' by Darius Rucker. Go on. Stick it on. It will take you somewhere.
The wheels were rolling for sure. Getting to see the space come to life every day was a dream come true. BUT, just as the ball was rolling and everything seemed to run smoothly, someone pressed pause.
PART 2: PANDEMIC
Friday 20th March 2020. Each day that week we had a nervous 5pm ritual of sitting in the office watching Boris get one step closer to shutting everything. The whole team crowded round a laptop screen waiting to hear what he had to say. On Friday we got the news we were expecting. It was a Friday. Fridays were normally fun. Filled with laughs, live music, the lot. I've never experienced a room with such mixed emotions. People were nervous and frightened, but also excited. It was all new. It was so strange seeing people finishing their pints with their mates, not knowing when they would see each other again. Hearing people say really bizarre things like; "Well, see ya' then." and then doing the same with each other. We headed home, not really understanding how long it would be until we were back. We chatted over the weekend and decided that in whatever capacity we could, we were hosting our Monday Night Pub Quiz to try and lift spirits, even if it was just our own. We fired up Facebook Live, quiz sheets in hand and felt that old feeling come creeping back. Just like our opening night, nervously sitting waiting for our first customer to walk through the door. How blown away we were by the response. So many of you tuning in to quiz with us. We had so much fun and got so many messages from people saying how much they enjoyed themselves too. So the next morning we were up planning our schedule of live events, streaming straight to your living room. Dance classes, open mic nights, theatre shows, song competitions, gigs, coffee mornings and so much more. In all honesty, this was such a wonderful distraction from the stresses and anxieties that came with speaking to HMRC, applying for grants, getting furlough for the staff, paying rent and more. Honestly, it saved us. Thanks for tuning in and supporting us. Without this, I'm not quite sure where we would be. We hope it lifted some spirits, we know you did for us.
We did anything we could to stay relevant and raise some funds. We launched a range of merchandise, we hosted a 'Song Contest', donating £500 to the winner and streaming to over 30,000 people. We ran a podcast, we filmed social distanced, covid safe, live sessions, we even hopped on a train down to London to film an advert with O2. Remember that? Well, if you don't, here it is;
Just when we thought we were back, there were more hurdles to jump. Remember when you couldn't go for a drink unless you sat outside and ordered a plate of chips. How ridiculous was all that. Imagine, History teachers in ten years time showing off pictures of us lot, sat in the pouring down rain, soaked through, with 6 plates of untouched curly fries on the table. "Yeah kids, that's what you had to do if you wanted a pint." How ridiculous. Nevertheless, we waited and when the time was right, we came back. Bigger, better and a lot brighter.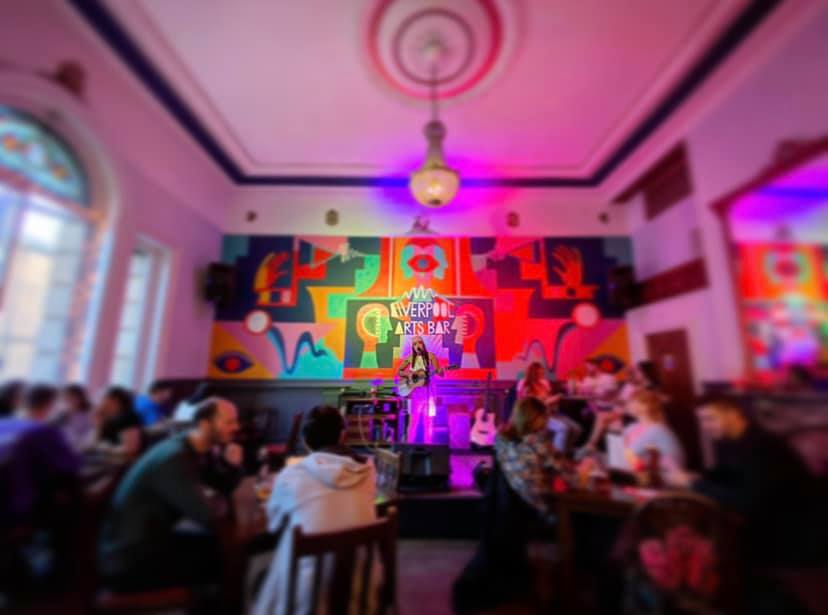 PART 3: RECOVERY
The time came. Open up the doors. Turn on the lights. Switch the speakers on. We're back! Better than ever. After being away for so long we wanted to bring you more of everything. More music, more art, more theatre, more dance, more film, the lot. We launched new and exciting events like 'Tin Can Voodoo', headed up by our very own Tom Wilson, working with so many talented local musicians, Wednesday nights have never been so fun. We teamed up with the guys from Competent Productions to bring you unique quizzes on a Monday night. Our very own Lottie Lazenby took over the open mic, creating such a buzz on a Sunday night. We partnered with Paintvine, a very unique and special event where you can learn to paint and make pottery in a relaxed atmosphere, with a cocktail, glass of wine or a beer in hand. We house burlesque, community and charity fundraisers, film maker meet ups, LGBTQ+ events, female empowerment nights and so much more. We took the leap on our next project, 'Arts Bar Studios', state of the art studios, perfect for dance, theatre, music, film, art, photography and more. Available for hire at the cheapest rate in the city. Phase 2 of the project was always to offer spaces for artists to create new work and develop new projects. We already have some exciting weekly classes in improv, commercial dance, ballroom and latin dancing. We have seen rehearsals for new theatre shows, band practices, life drawing classes and much more. There is so much more to come and the plans for the future are bright. We can't wait to show you.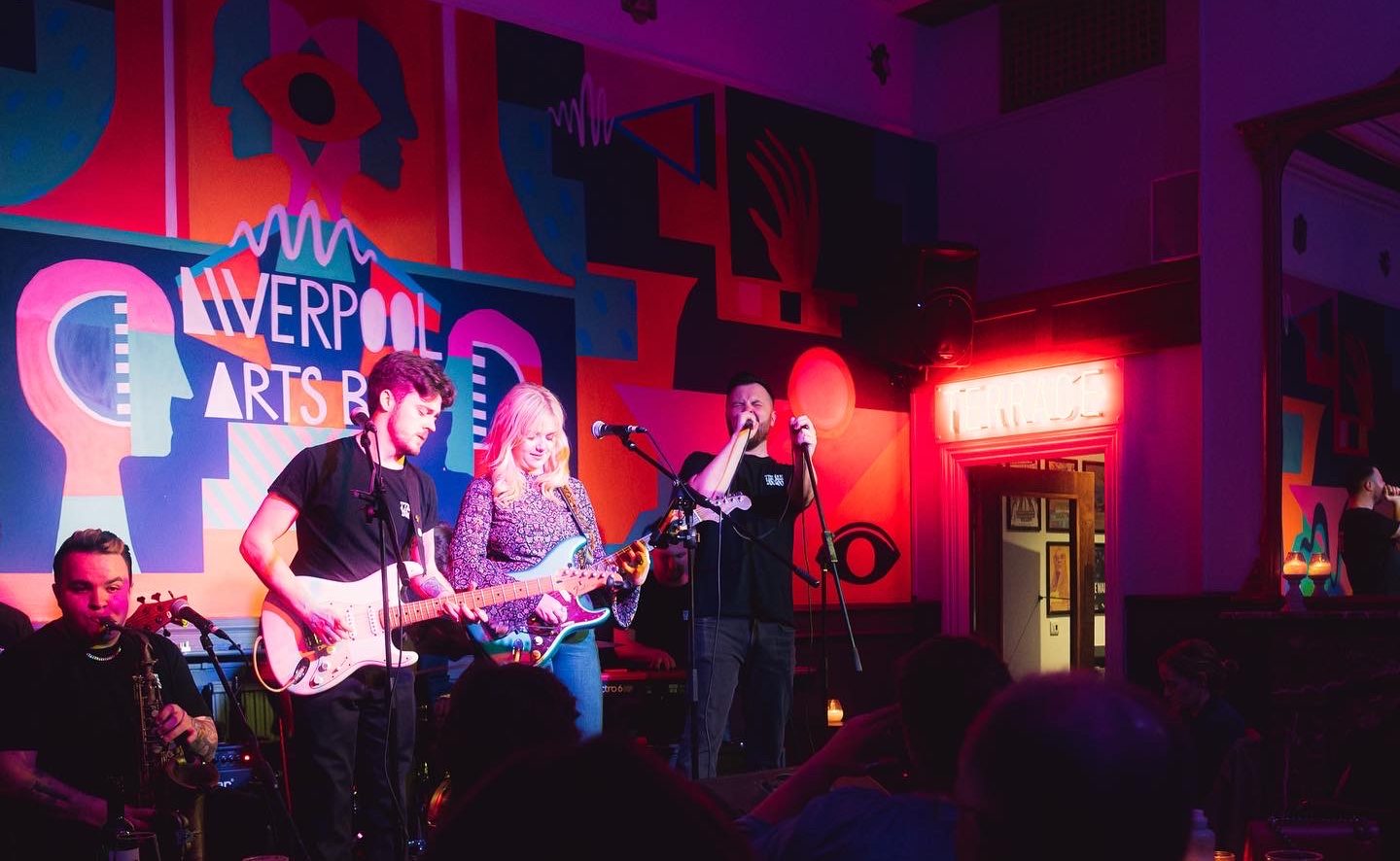 Last night we had our 3rd Birthday Party. With live music from our good friends Nat Kelly and Oliver Kidd-Martin, topped off with a quality DJ set from Papu Raf. There were balloons, cake, cocktails, beers, smiling faces, loads of laughter and even more singing. It was amazing. It is safe to say the if we weren't still so buzzing today, we might have had much worse hangovers.
We came back from the lockdowns a lot wiser, more organised, with a more focused drive for the future. We worked out new systems for how to run, slick and polished events. The pandemic helped us to grow up fast, to learn and to understand the power of the space. After receiving so much support from you, we ask ourselves, how can we be useful, how can we be helpful. Always looking to support our local scene and the artists within it in any way we can. You know what makes this easy? A wonderful team. We are so lucky to have a group of such talented, driven, kind, hardworking and beautiful people to call our team. They care so much. And we love them even more. Thank you for everything you do guys.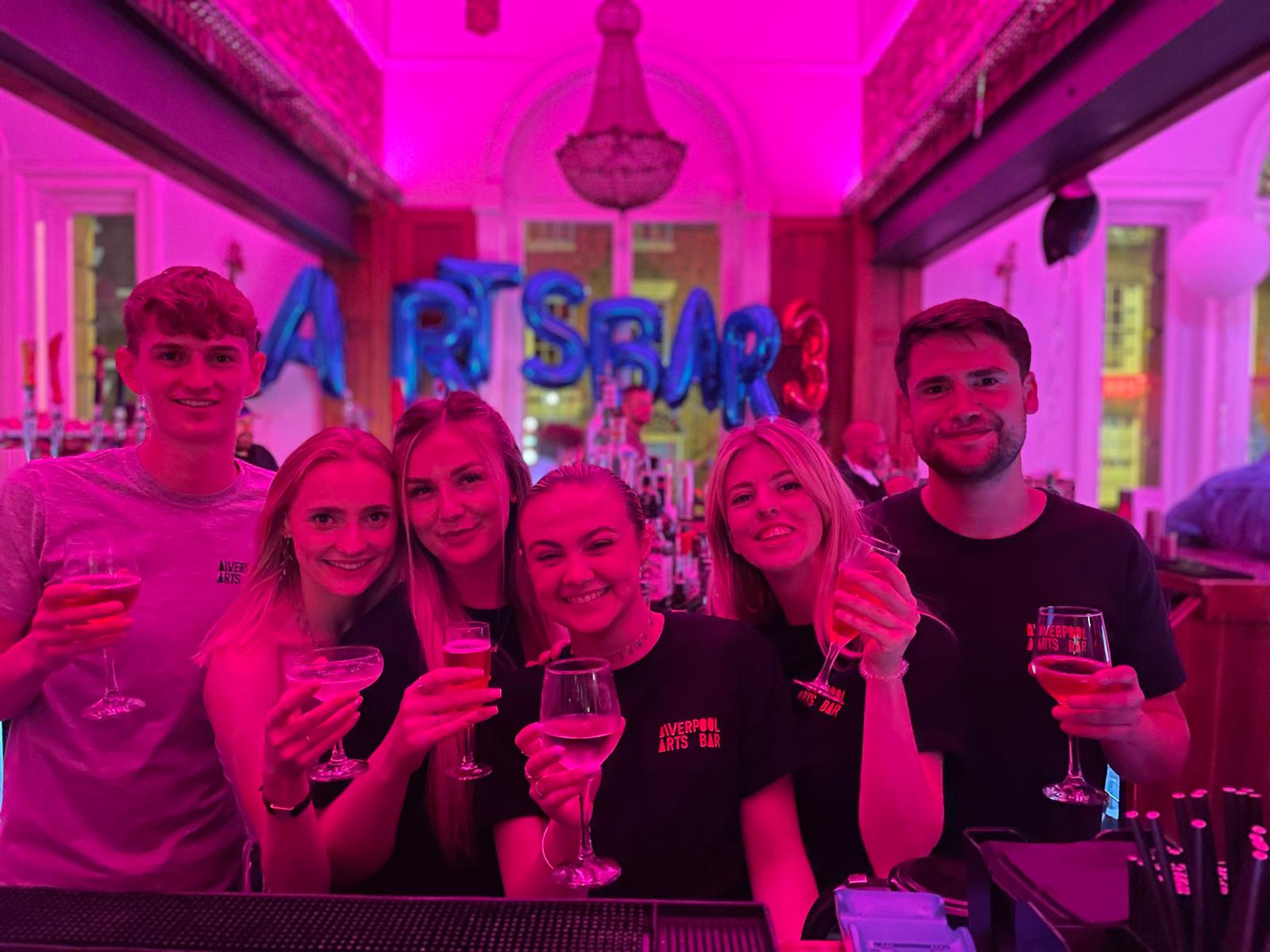 Finally and most importantly, THANK YOU. Thank you for the 3 years of constant support. The main thing that fills us with pride is the atmosphere. How filled with love the room always is. No animosity, no tension. Everyone here to have a good time. And to make sure everyone else has a good time too. And that is thanks to you. And that is you. You create that.
Thank you, from all of us at the Arts Bar.