FEATURING: ZOE UNSWORTH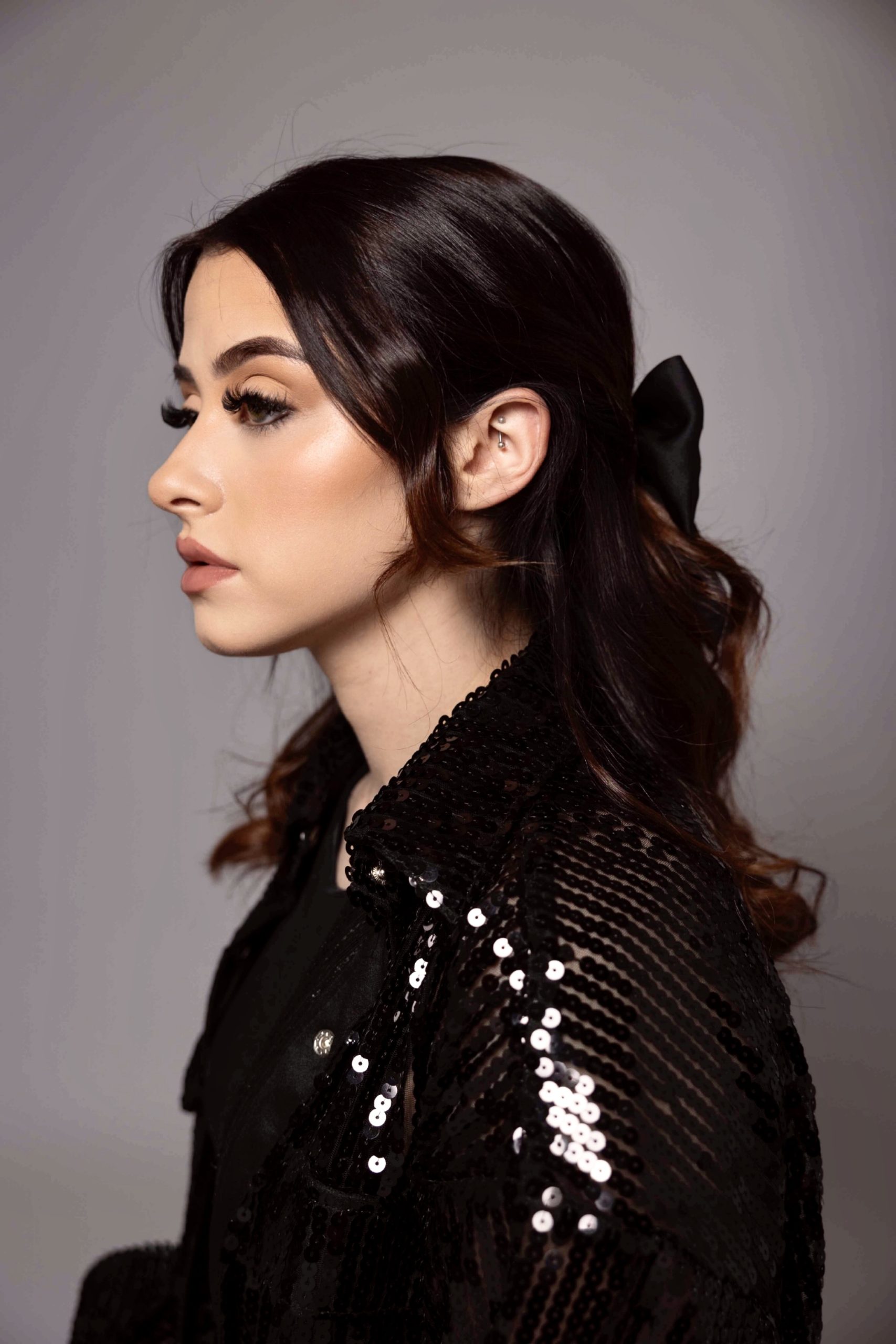 This week we caught up with 23 year old, Manchester based Singer/Songwriter, Zoe Unsworth. Zoe performs live at the Arts Bar this Friday night for the very first time and we are really excited to have her. Zoe has been gigging since she was 15 years old, performing at venues all over the UK. We had a chat with Zoe about her musical influences, where you can catch her gigging and much more, scroll to find out what she had to say. But first, check out her covers of Ariana Grande's, Thank u next   and Dua Lipa's, New Rules in the video below.
FISTLY, WHAT ONE ALBUM ARE YOU LISTENING TO ON A DESERT ISLAND?
"If I was on a desert island my one album I'd listen to is The Seldom Seen Kid by Elbow. I've loved Elbow for years now and I've seen them too many times to count. I think Guy Garvey is an incredible songwriter – I am in awe of the lyricism in his songs."
SECONDLY, YOU'RE AT A FESTIVAL, WHAT 3 ARTISTS FROM ANY ERA HEADLINE FRIDAY, SATURDAY & SUNDAY?
"My festival headliners would be Billy Joel – an absolute legend and musical wizard. Dolly Parton, I'm a huge country fan and especially Dolly – she is the queen on everything in my eyes. Elbow, as they are my fave and are absolute mega live. Hearing 'One Day Like This' as the sun goes down on a Sunday would be lovely!"
WHERE IS YOUR FAVOURITE VENUE THAT YOU HAVE GIGGED SO FAR?
"I've sang at stadium venues and they are incredible but I am a huge fan of gigging at small intimate venues, especially places where you can tell people really appreciate music and songwriters. My favourite venue I've hugged in so far is probably Gorilla in Manchester but I've been super excited about gigging at the Arts Bar – I think it could quickly become my favourite!"
WHAT IS YOUR FAVOURITE ORIGINAL SONG TO PLAY LIVE?
"My favourite original to play live is probably Selfish Love. I've got a lot of new material set for release and I'll be doing a few of them this weekend but Selfish Love is one of my older songs that I love to play. It actually got me nominated for a songwriting award at the Unsigned Music Awards – so it holds a special place with me."
WHO ARE YOUR MUSICAL INFLUENCES?
"I think as an artist I'm inspired by great songwriters and voices generally but in terms of my sound, I'd say my biggest influences currently are Sara Bareilles and Taylor Swift."
ARE THERE ANY LIVERPOOL BASED ARTISTS OR BANDS YOU WOULD RECOMMEND PEOPLE TO GO AND SEE?
"Yes!! I love the live music scene in Liverpool and there's a few acts I'd recommend going to see. Mike Roberts and Sweet Beans Band are two of my faves – definitely check out their social media!"
FINALLY AND MOST IMPORTANTLY, WHERE CAN WE CATCH YOU GIGGING SOON?
"I've another gig at the arts bar in November – I'll be doing covers and some originals then again! But I'm between I've got lots of gigs across the north, I post all my gigs on Instagram and Facebook so be sure to check my social media."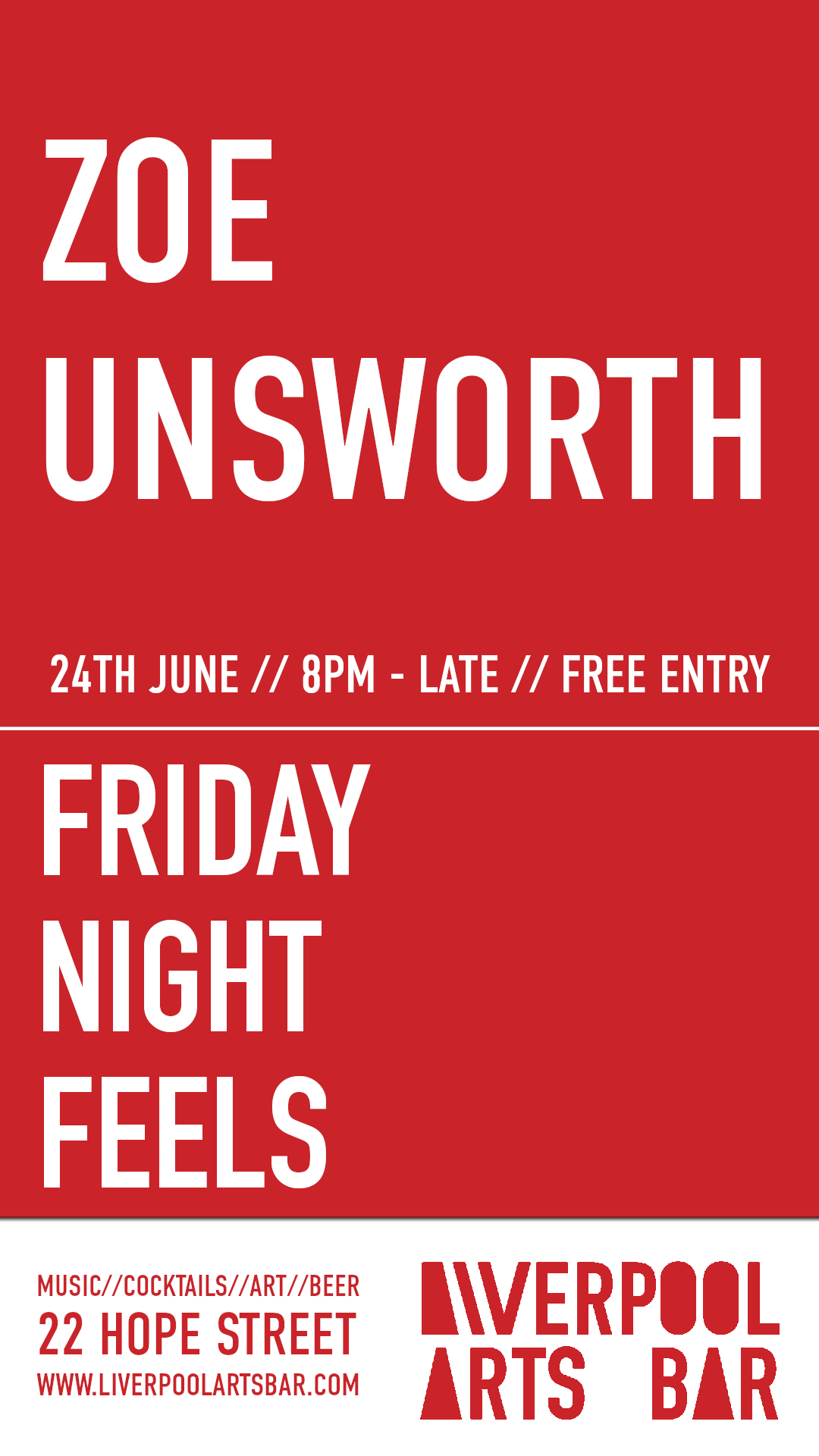 We are so excited to have Zoe join us for the evening! She will be live from 8pm til late and is not to be missed. Entry is FREE and a wide variety of drinks are on offer, including delicious cocktails, ice cold beers and a fantastic selection of wines, soft drinks & coffees. If you would like to book a table, get in touch via our social platforms or drop us an email to; info@liverpoolartsbar.com To find out more about Zoe, head to her instagram by clicking the link; https://www.instagram.com/zounsworthmusic/