SPOTLIGHT ON LIVVY K!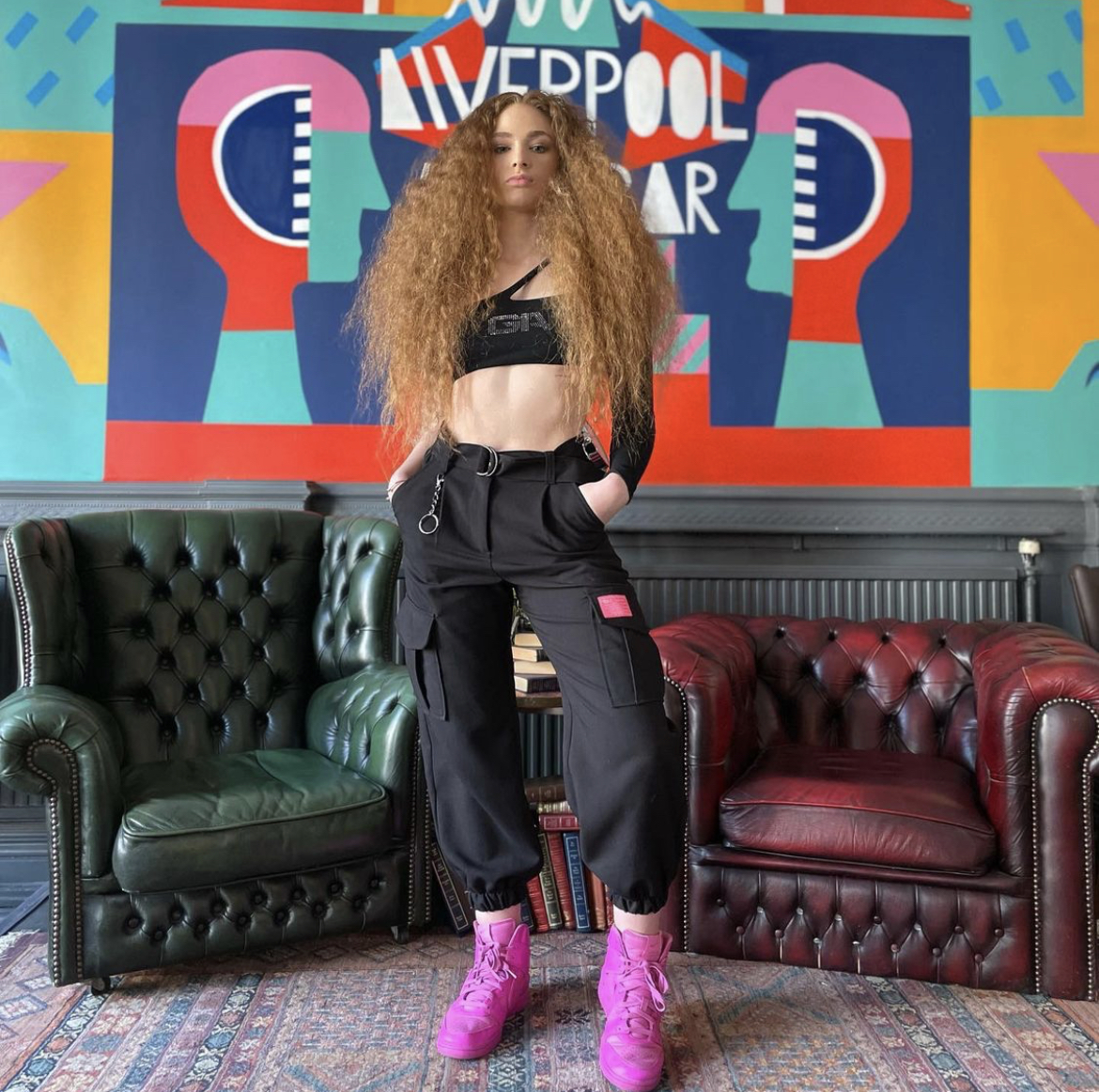 We were lucky enough to be joined by the multi talented, absolutely lovely Livvy K, when she joined us to record a live session in our library. Livvy K is a 19 year old singer/songwriter from Lancashire, who's powerful vocal performance is was just what the doctor ordered after not seeing live music for a year. Besides singing, Livvy K also dances and models, actually leaving our live session to fly straight to Bulgaria for a shoot. She bounced in to the venue with so much energy and her live session is much more of the same. Make sure to check it out.

One of the few positives from lockdown was our discovery of Livvy K. She was using the time to build her online presence, becoming more and more popular on platforms like Instagram and TikTok. We reached out immediately to let her know we had come across her content and would love for her to join us for a library session. When she came in, it was great to hear a young artist express the importance of putting yourself out there and creating content that will get noticed. It was amazing to hear an artist discussing the importance of marketing yourself and your art. This one, has her head switched on. We caught up with her after her live session and this is what she had to say;
Who are your musical influences?
I absolutely love HER, Becky Hill, Dua Lipa and Frank Ocean. I'd say these artists influence me for a few different reasons, not necessarily just their music but as overall artists, there skill individuality and authenticity are key components of who I want to be as an artist.
How have you managed to keep creating during the lockdown periods?
Lockdown has been a crazy tough time for everyone, it wasn't easy with not seeing friends and not being out performing as that's what keeps me motivated and happy to be honest, so that was tough. But during lockdown I took sometime to learn more about myself, my music and who I want to be as an artist. I also actually produced my first song ever, and have got a few brand new tracks ready to release later on this year, make sure to follow my Spotify @LivvyK so you don't miss anything!!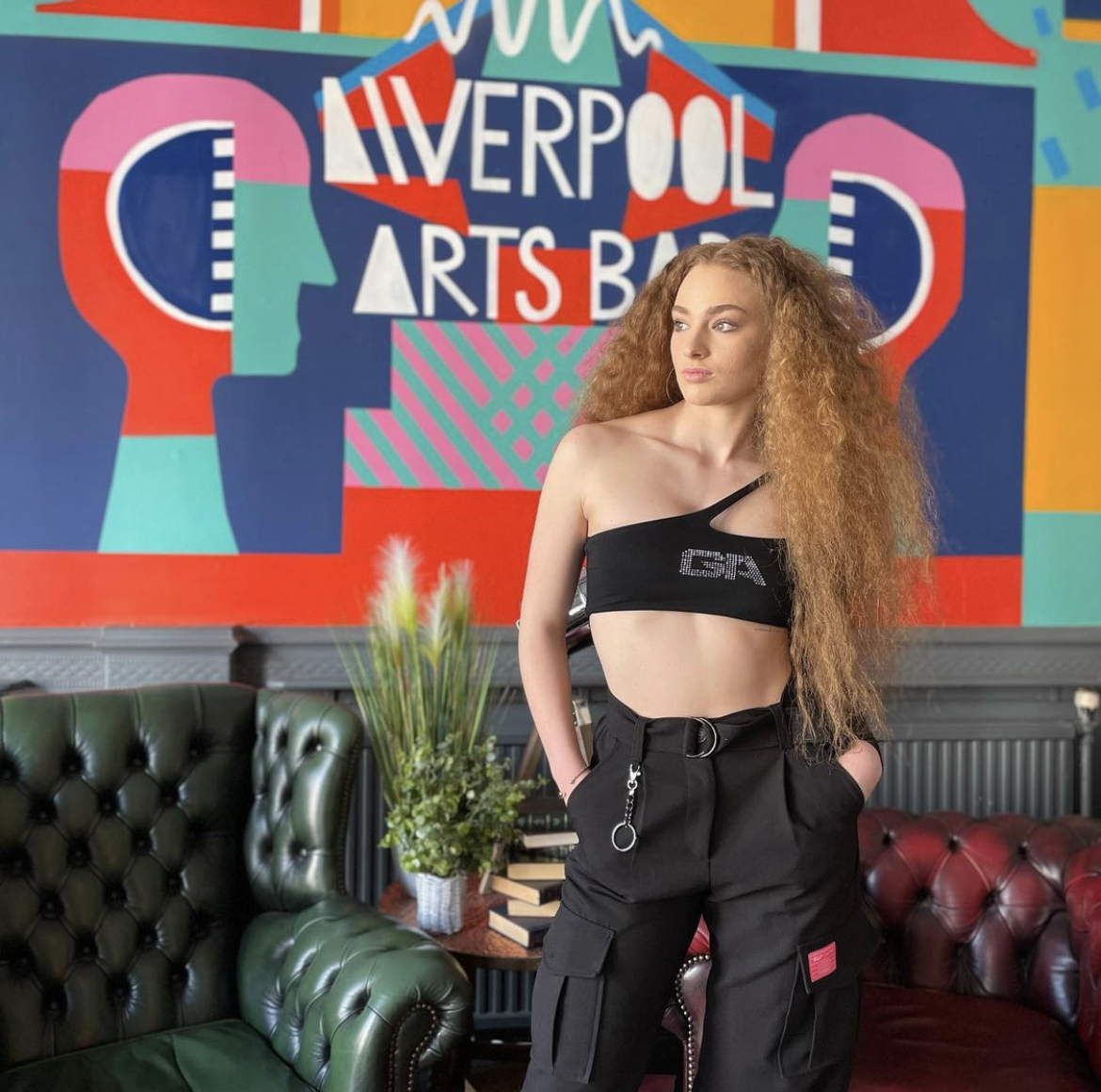 Are there any other Liverpool based artists that you would like to shine a light on?
The Liverpool music scene is full of amazingly talented artists, and I'm still pretty new to the scene myseld! My close friend DayZ Y is killing the scene at the minute along with Nak The Producer, Hash Sharif and Mic Lowry, be expecting some big things from Liverpool!
What does the future hold for you? And where can we expect to see you performing?
The future for me is kind of simple I guess, keep working hard, creating content, getting out there and putting in time and dedication. Music is my passion and I give it everything I've got, this year will definitely be one to remember, with everyone being able to go out and watch live music again it's going to hit twice as hard!! I have Formby festival booked for July which I'm so excited for, some local gigs and some more festivals in the pipeline, fingers crossed everything goes ahead and we can finally get back on stage! If you want to keep updated with when I'm next performing head to my insta @whoislivvyk
We want to say a massive thank you to Livvy for taking the time to come and perform. Make sure to check out her full set in the Library at the Arts Bar by clicking the link above. If you're a fan of the content, click the subscribe button and keep in the loop for new sessions with local, exciting artists.
Love ya,
LAB