One small step for scousers. One giant leap for live events.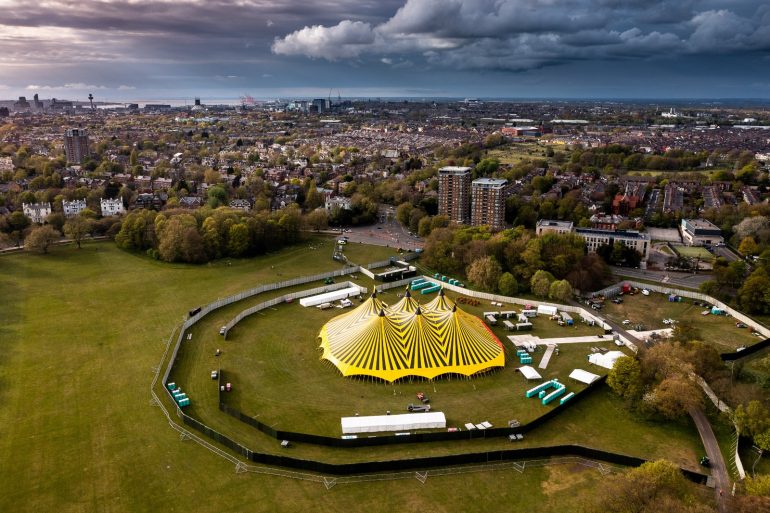 As far as bank holiday weekends go, that one was pretty good wasn't it? Liverpool was the home to a series of pilot projects with the aim to see a swift return of live events. With nightclubs and event spaces closed since March 2020, the past 12 months have been difficult for anyone involved in the live events industry. And this weekend, you could really see what it meant to people. Director of Culture Liverpool, Claire McColgan spoke to The Guide about the importance of the weekend;
Friday and Saturday saw 6,000 people make their way to Bramley-Moore Dock for a 'post-lockdown rave'. You could feel the excitement in the city as the week went on, with acts like Fatboy Slim & Yousef headlining the events. We were lucky enough to attend the first 'near-normal' concert since COVID began, with 5,000 other smiling, music lovers. All crammed in to a festival tent, with no masks and no social distancing, happy to be guinea pigs for the cause. We were there early doors, grinning from ear to ear in support of our good mate Zuzu who opened the event. A moment that should go down in history. The return of live music in the UK. You could see the joy on her face as she giggled with excitement and called out to the crowd "ONE SMALL STEP FOR SCOUSERS." and the place just erupted. I can't explain to you how it felt. What a feeling. To hear the first strum of that guitar and the electric roar of the crowd. What a feeling. The power of music. The power of people. I honestly can't describe to you how it felt. It sounds silly I know and reading it back it is cringe worthy but, I don't care. It was just magic. To be back with thousands of strangers, hugging random people and saying "Isn't this great!"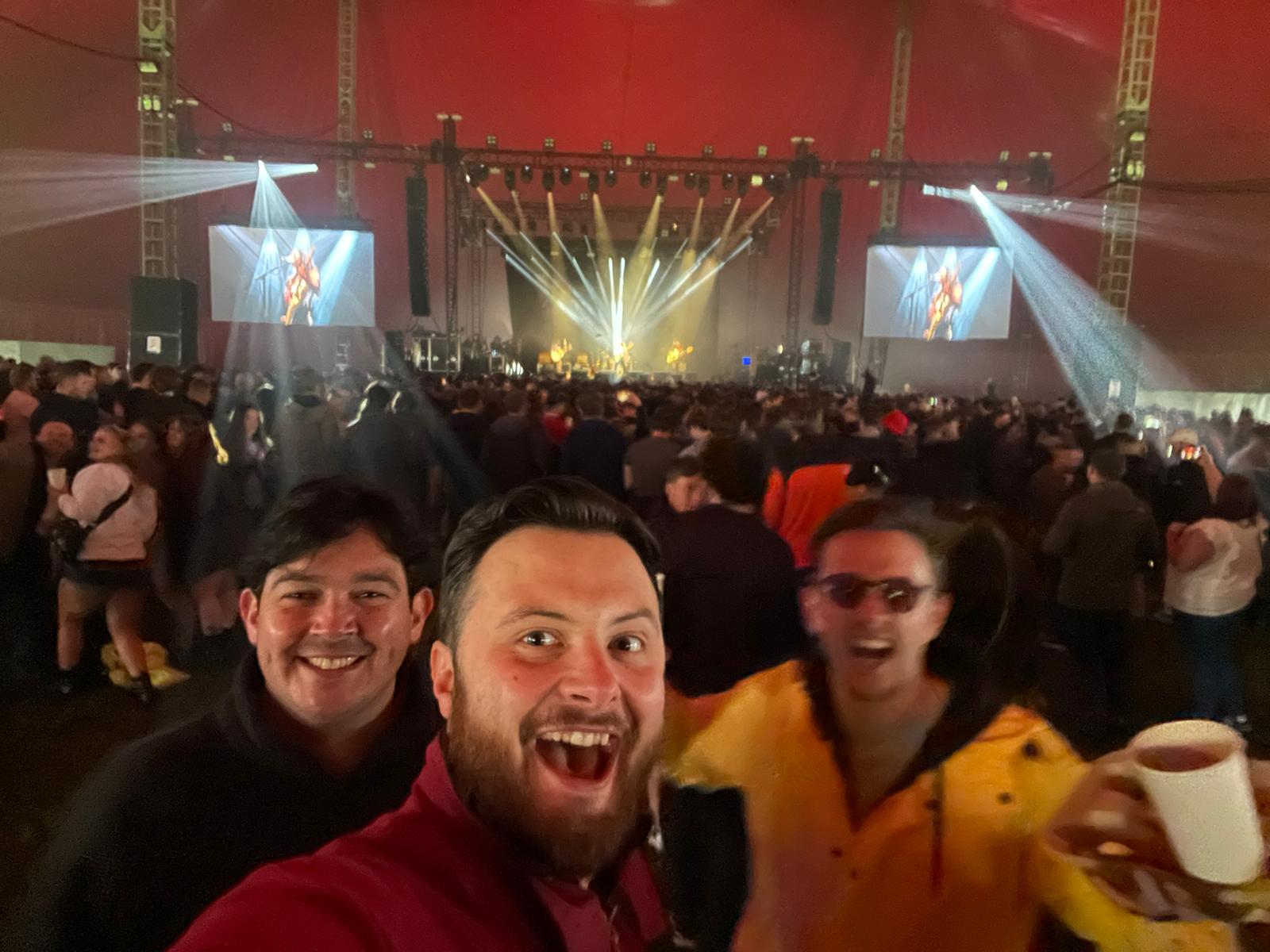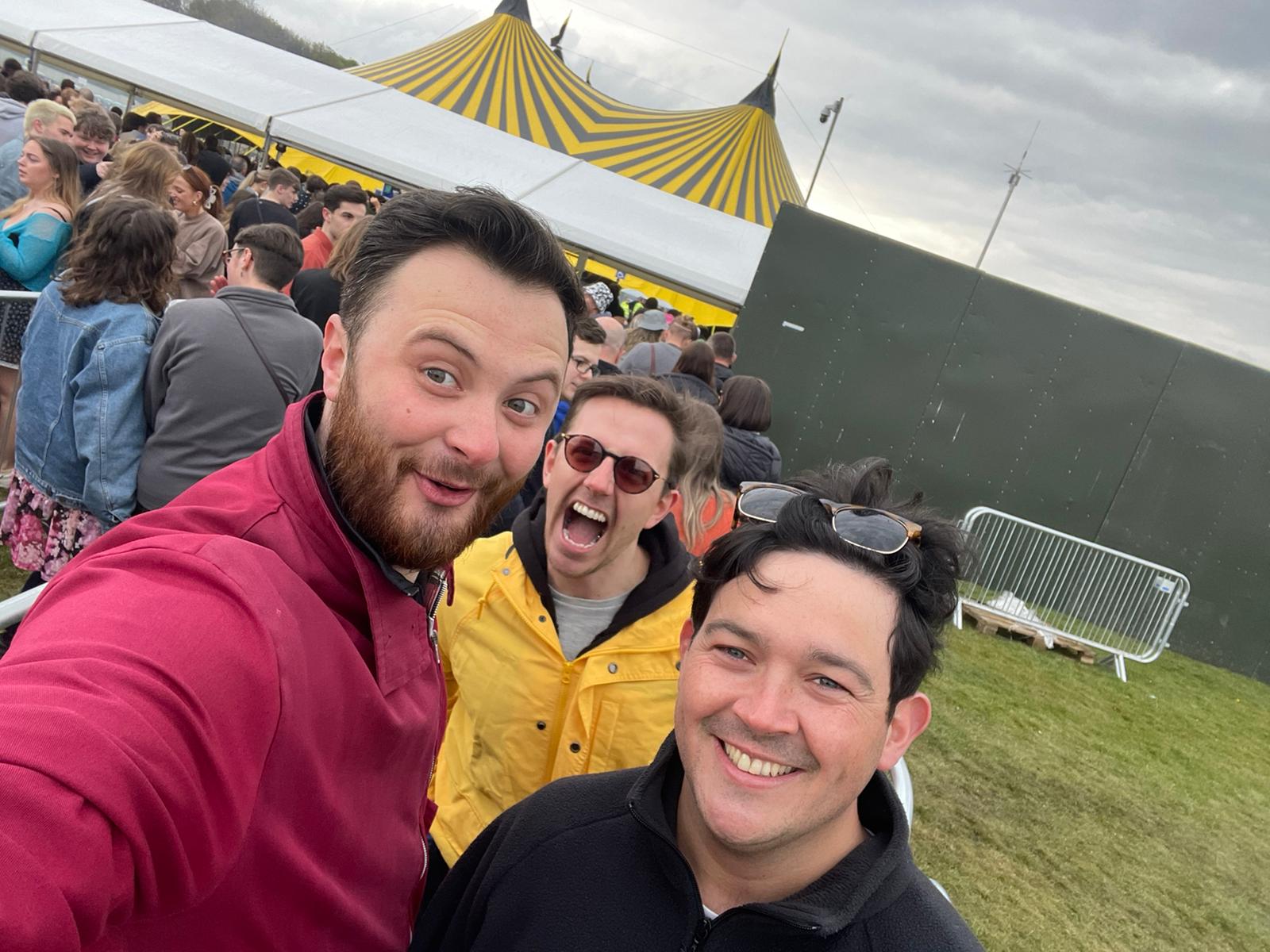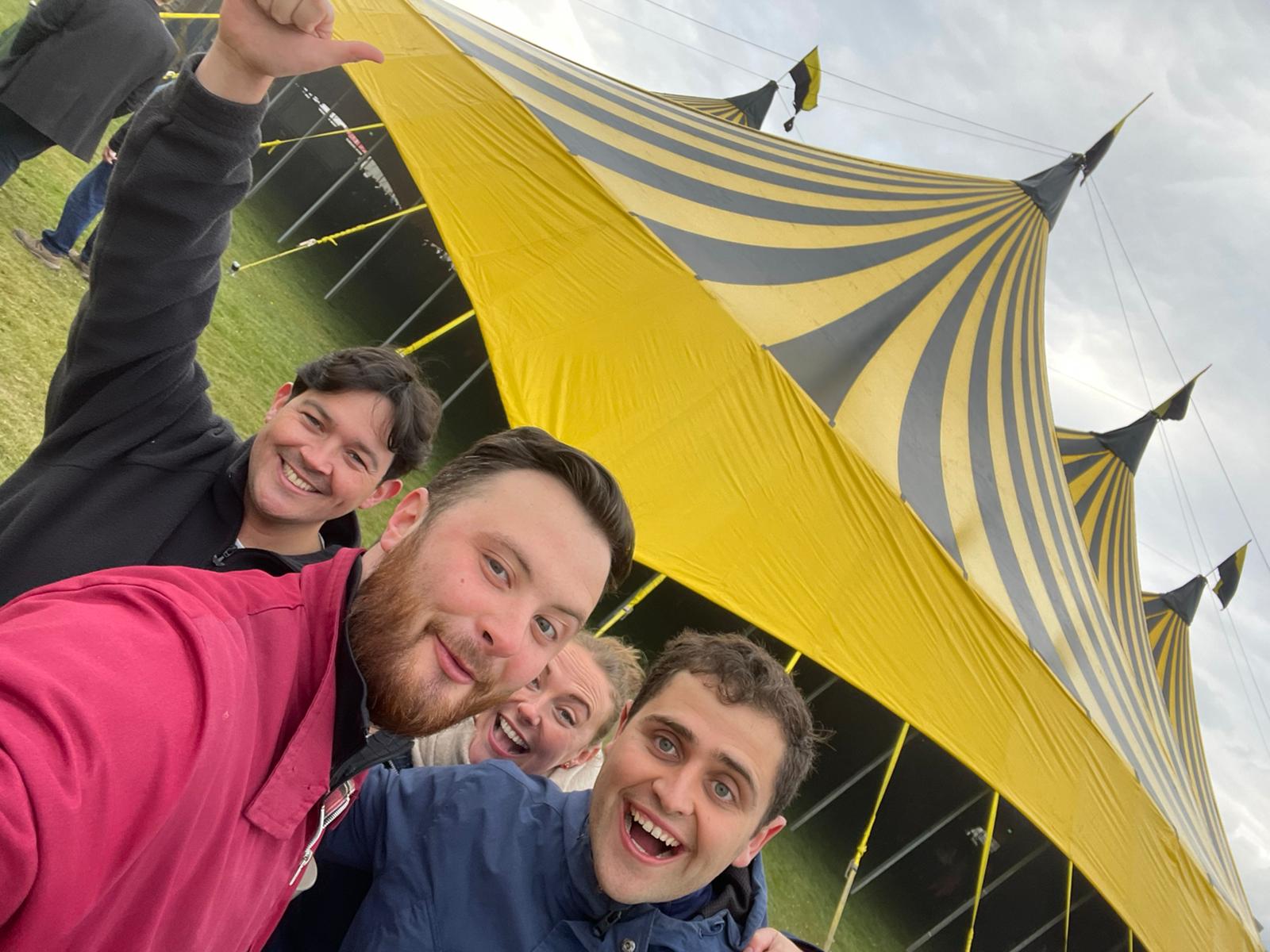 Like it wasn't amazing enough. We bumped in to our good mate Jimmy, who nervously told us of his reason for being at the gig with his long term girlfriend. As she left for the toilet he said; "Listen lads, I'm proposing to Ria tonight." Of course, we bounced around like giddy kids on a sugar rush and our pints that we had carefully placed on the ground went everywhere. He asked if we could get a photo or a video of the special moment, clearly confident she would say yes. Now, our very own Tom Wilson had spent the week filming a variety of artists for our 'Library Sessions' and he often is referred to as the 'Steadiest hands in the west'. Now after seven or eight pints, I wasn't so sure. But, as always, he proved me wrong and caught the every amazing moment for the special couple. Jimmy posted the video on Twitter, perfect quoting; "We listened to Blossoms back in our little student flat when we first met, seen them live everywhere from Stockport to Glastonbury & are now playing them to our baby girl everyday over breakfast. So it was only right we started our next chapter at their Liverpool gig." Watch the video here; 
The acts were incredible, from start to finish. Zuzu, Lathums, Blossoms. A celebration of music in the North West. Liverpool, Wigan & Manchester coming together to move people. As I sit here writing with a smile on my face, I am playing them all on YouTube. Picking my favourite tune and then changing my mind when I hear the next one. Did you ever do that the day after a gig? Play the artists on repeat, reliving the night before. Waking up today, the hangover swiftly legged it as I was just overwhelmed with joyous memories and the understanding of what this weekend has meant for our industry. I opened texts from people sending me photos of ITV news, asking "Is this you?" or "What toothpaste do you use mate?" as we stand there looking like Ross after he's used the teeth whitener.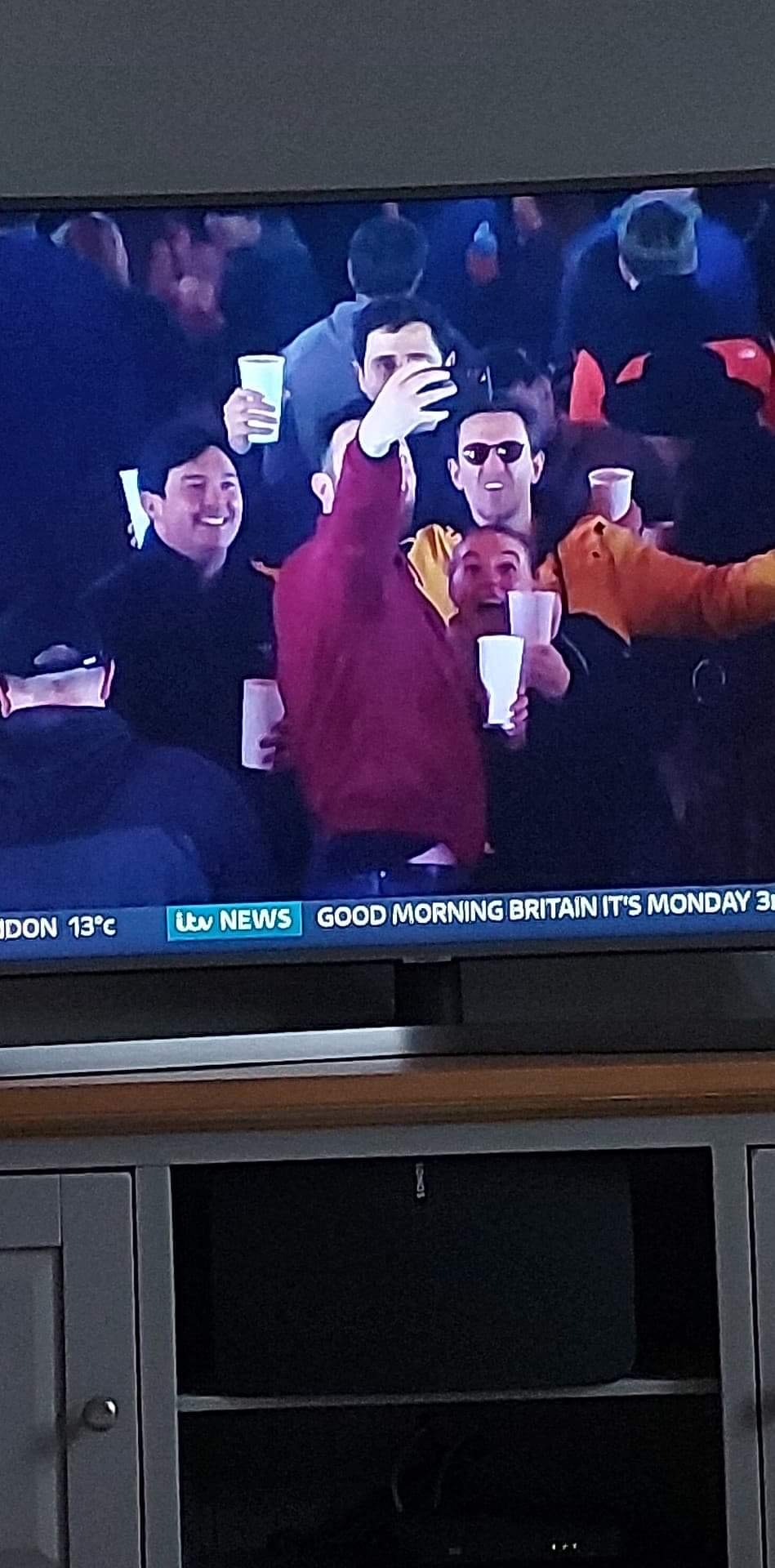 Well, I did it Mum. I am on the tele. Look at them smiles. Hats off to Culture Liverpool. You really gave the whole city something to smile about. Massive thank you to everyone at Festival Republic, to the volunteers at the test sites, the staff on the bars and food stalls and to everyone else who had a helping hand in making sure that these events went on without a struggle. We are moving forward. To quote Zuzu, "One small step for scousers. One giant leap for live events."
Love ya,
LAB